Learning online has become more accessible thanks to platforms like Coursera, Edx, Skillshare, and many others. Coursera provides a bundle of courses, including some professional ones that help you acquire specific skills that will allow you to get a job, maybe as a freelancer or remote employee, through your LinkedIn profile. Nevertheless, these professional courses provide you with a certificate which you can use to improve your CV. This article comes with the details of the top 5 Coursera certificates.
Google Data Analytics: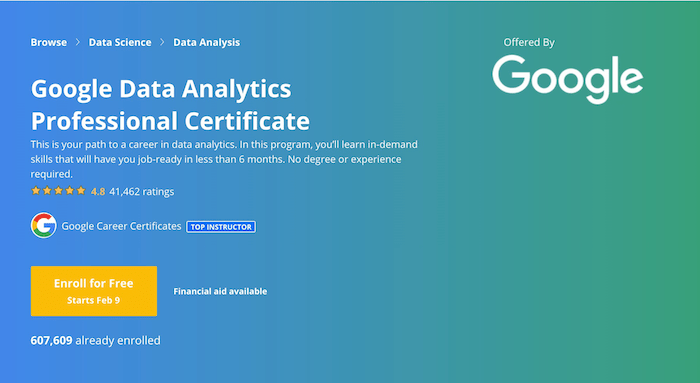 Analyzing all that raw data and numbers to create a meaningful insight can help any business or IT team. Even Google itself needs bright-minded data analysts so you can have the chance to become a Google Data Analyst. Nevertheless, the course plus its certificate has value if you are aspiring for a career path in this field. The course teaches you to job-ready skills, from the point of cleaning data before you start actual analysis to completing projects using SQL and R programming. There is one thing in common about these professional courses, and that is the fact that they teach you in-demand skills so you can jump into the market. For this course, you will use proper methodologies to collect data, draw conclusions, and make predictions and valuable charts. There will be eight courses by the end of which you will know to professionally use spreadsheets, tableau, R programming, and much-related software. After completing this course, you can apply for a job at Google or one of its 150 partners. Nevertheless, these jobs are already high paying. You can look for jobs related to UX design, data consulting, project management, IT support, and others.Read More
Pricing:
Coursera will charge you $34 a month; the course duration is around six months. You will have to learn 10 hours a week. The total will add up to $234.
Meta Social Media Marketing: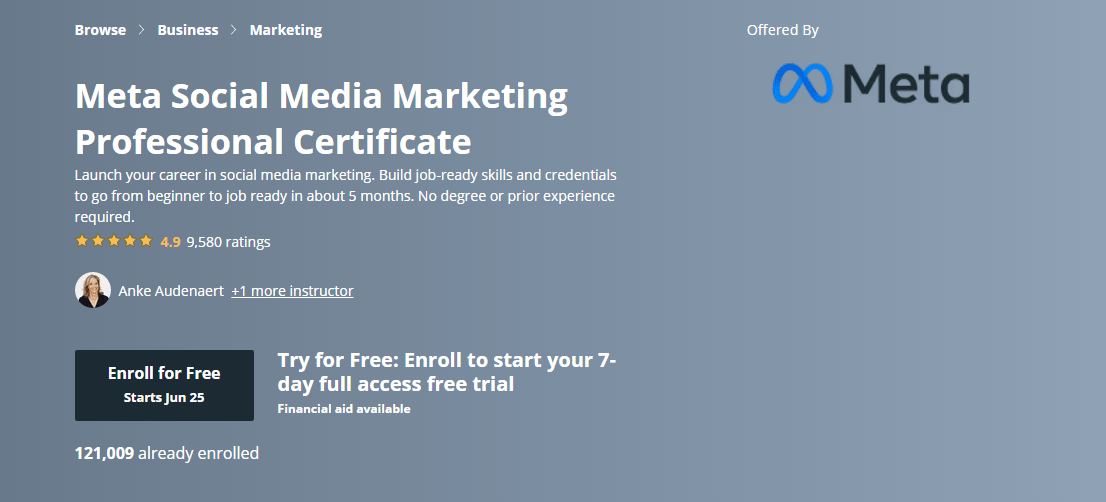 Meta (formerly Facebook) has partnered with Coursera to provide this fantastic course for all learners globally with multilingual access to start a career in this field. You will learn to do precise social media advertising and create profiles that stand out from the rest. A social media presence is valuable for any growing brand or even the established ones in the market. ACE recommends this course and values its certificate. Upon completing this course, you will gain access to the Meta Career Programs job board and connect yourself with high-ranking employers around the globe.
Pricing:
The course has six parts spanning seven months and is available at $46 a month. You can learn at a rate of 2 hours a week, and the sum will add up to $322 per course.
IBM Cybersecurity Analyst: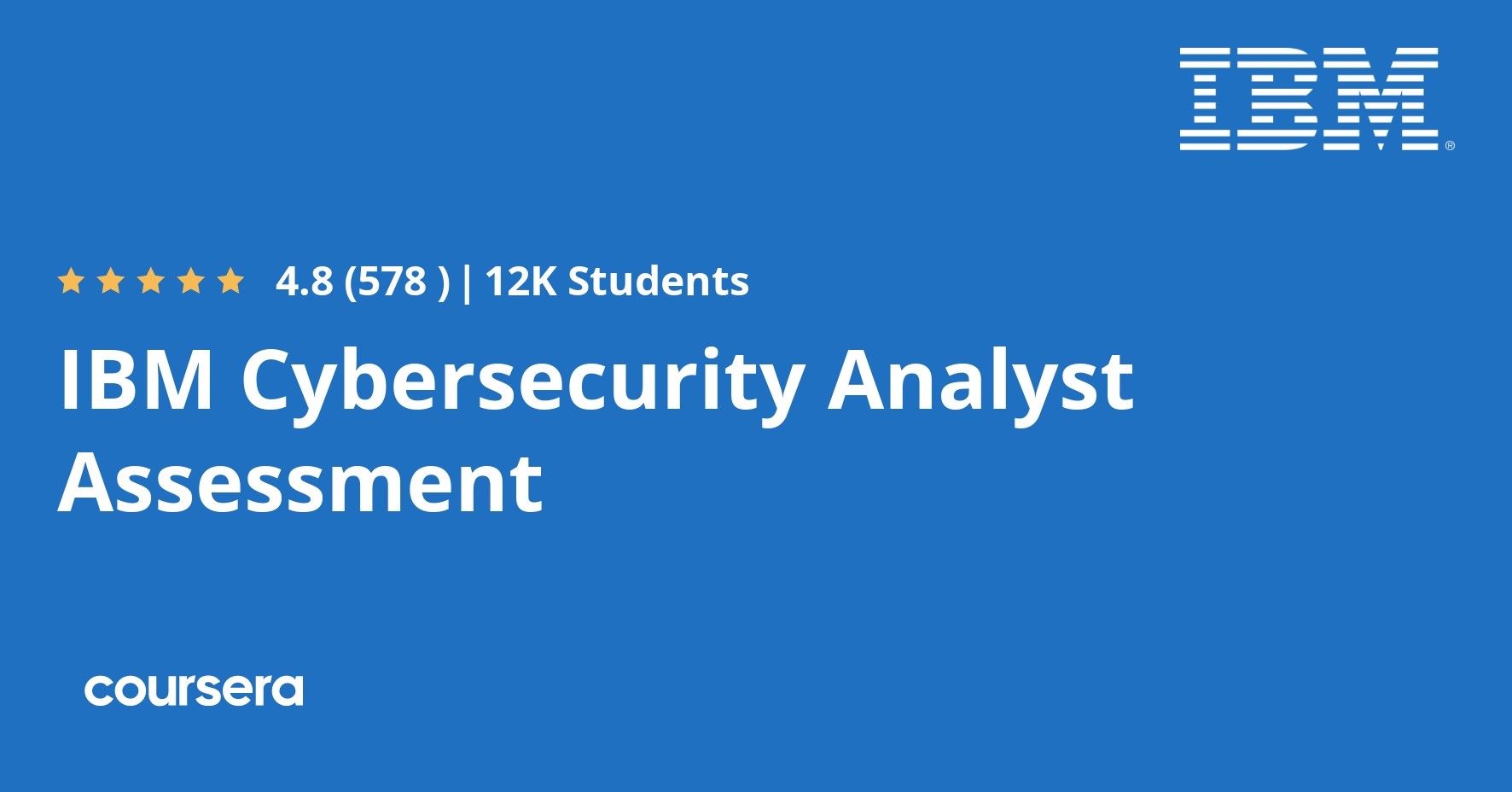 The professional certificate allows you to learn critical skills to launch a cybersecurity career. Cybersecurity analyzing tools are everywhere, but a professional can understand them better and draw meaningful conclusions to keep your cyberspace clean and protected. You can learn the fundamentals of data and end-point protection, SIEM, system, and network functioning. The course will help you systematically cover concepts like critical compliance and threat analysis, and you can test your skills in real-world cybersecurity situations.
Pricing:
The course is $49 a month, including a seven-day free trial.
Intuit Bookkeeping Professional Certificate: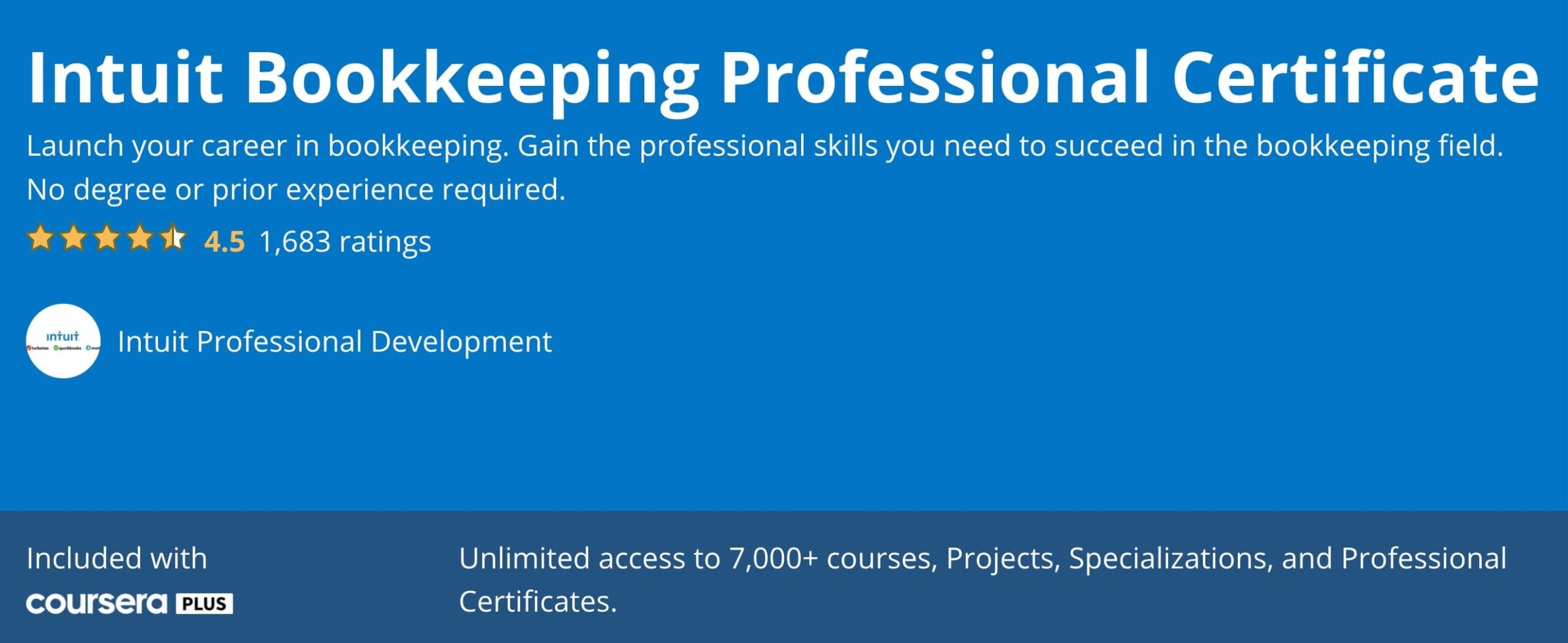 Accounting is a specific field, and the margin of error is short. So clients are looking for professionals around the globe to keep track of their books and make valuable decisions regarding their brand's future. This course will allow you to have a hands-on approach to learning in-demand skills and boost your career, and you can learn about equity, liabilities, common assets in accounting, and other related skills. A financial statement analysis project awaits you at the end of the course to practice your skills.
Pricing:
Starting at $46 per month and continuing for four months, you can learn for 4 hours per week. The total will be $144 per course.
Deeplearning.AI TensorFlow Developer: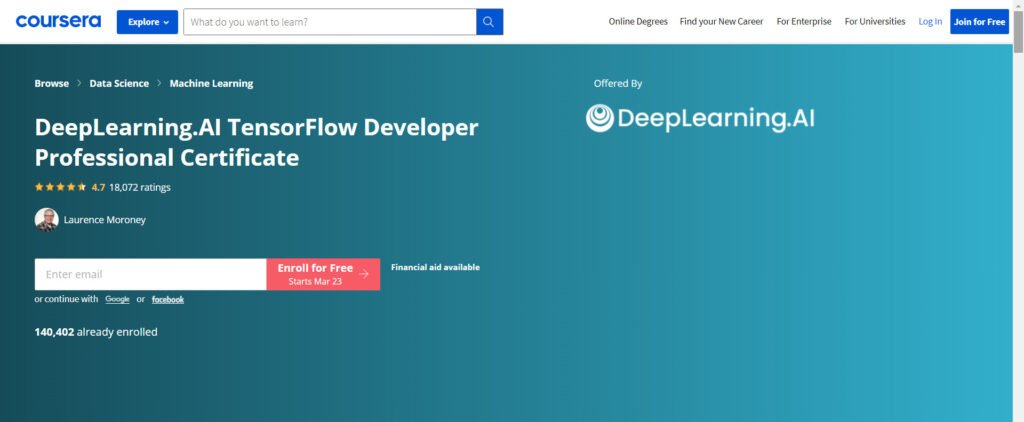 Machine learning is the core of the future. TensorFlow open source machine learning is still one of the best platforms for programmers. The course allows you to cover basic to intermediate-level skills and start a career in this field. This course teaches you to build convolutional neural networks from scratch. Applying for an app developer post or analyst at a company will be a piece of cake for you.
Pricing:
The course lasts about four months and is available at $46 a month. The whole system costs around $184