Is the Coursera Google Data Analytics course good? The question is of prime importance, and the answer is "Yes." The course offers a certificate to students in Google Data Analytics, which is valuable for marketing professionals, data scientists, and engineers. The course covers Google Analytics, advanced statistics, and cloud data. Upon completing this course, a student can become a junior data analyst and start his job.
Is the Course Free?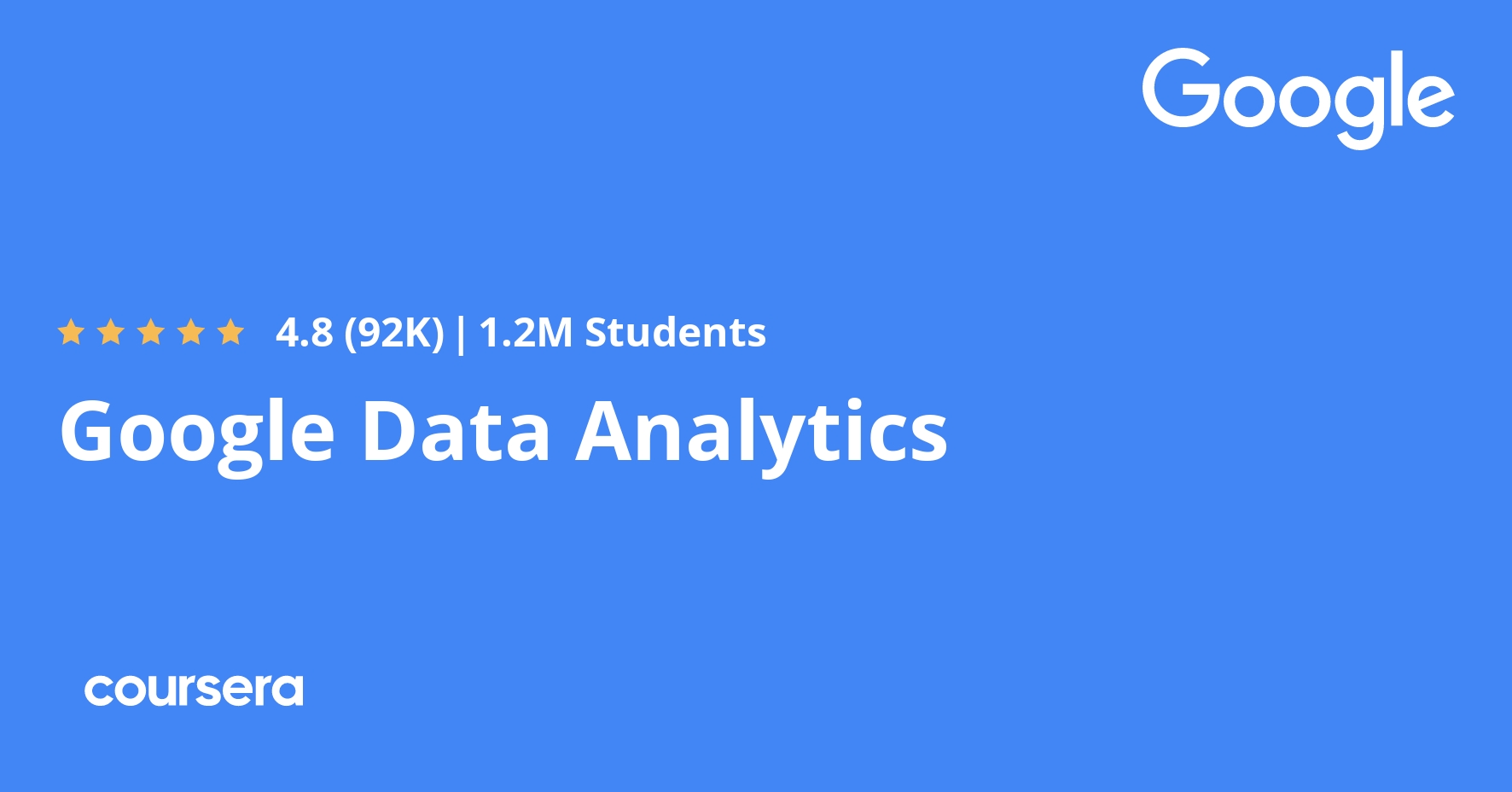 The course is moderately priced, but students can turn the pricing into monthly subscriptions and have the certificate on dues clearance. The course is partnered with Google, so a learner can expect to receive up-to-date information from A-level instructors. The price demonstrates the value of the course.
Coursera Professional Certificate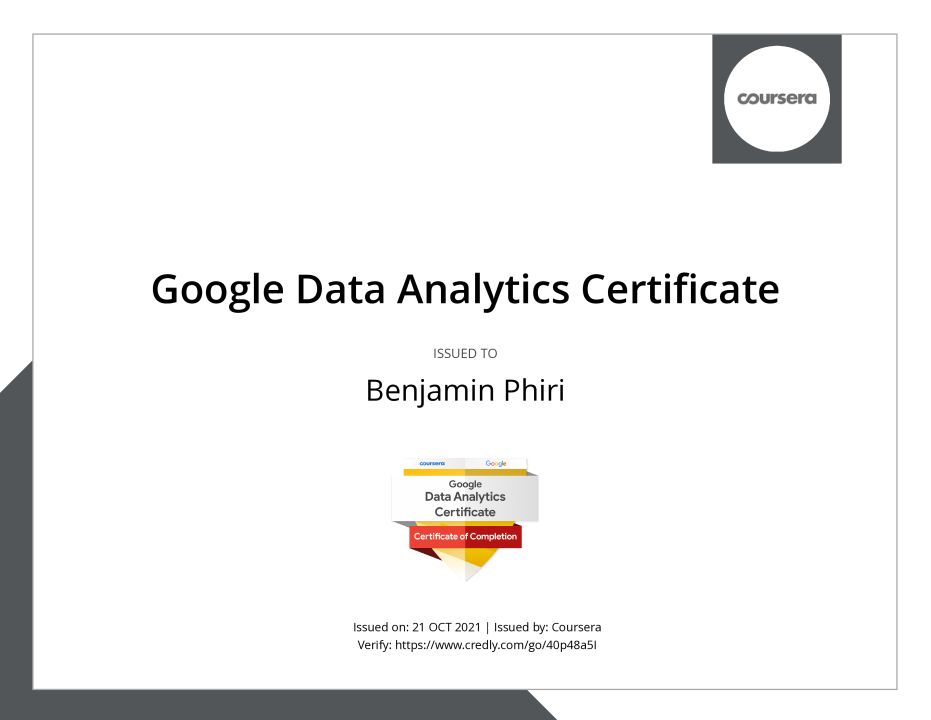 Coursera professional certificate contains eight data analytics courses taught by top instructors. The course is highly professional and offers high potential values to learners. More than 7,30,000 students have passed, and 45,520 students have given 4.8-star ratings to the course in their reviews. The reviews are the proof of worth of this certificate.
Pros of Google Data Analytics Professional Certificate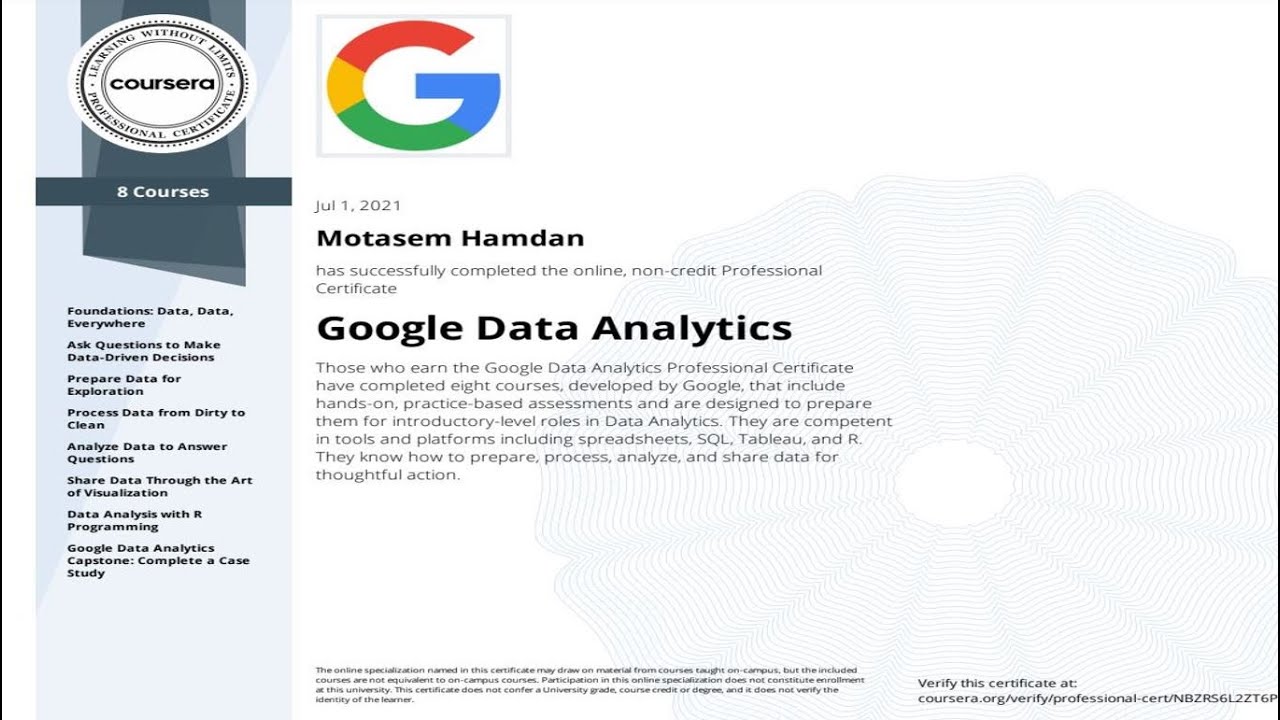 Expertise from Google: As a collaboration between Google and Coursera, this program provides expertise and guidance from one of the leading companies in the tech industry.
Comprehensive Curriculum: The certificate program covers all the essential topics and tools needed for a career in data analytics, including data cleaning, data analysis, visualization, and presentation.
Hands-on Learning: The program offers a hands-on learning experience, allowing students to work with real-world datasets and apply their learning to practical situations.
Flexibility: The program is entirely online and self-paced, allowing learners to study at their own pace and fit their studies into their schedules.
Career Support: The program provides career support and guidance, including resume building, job search strategies, and interview tips. Additionally, the program offers a professional networking community where students can connect with peers and mentors in the data analytics field.
At the end of a course, the learners get a shareable Google Career Certificate to reflect on their online profiles and other places. It contains all the information that you have learned during the course. In any technology company, you can get a role of a Junior Data Analyst.
Last but best is that the course offers a seven-day free trial. You can start the course accessible for seven days, and later you have to pay $14 per month, which you can cancel anytime.
Cons of Data Analytics Professional Certificate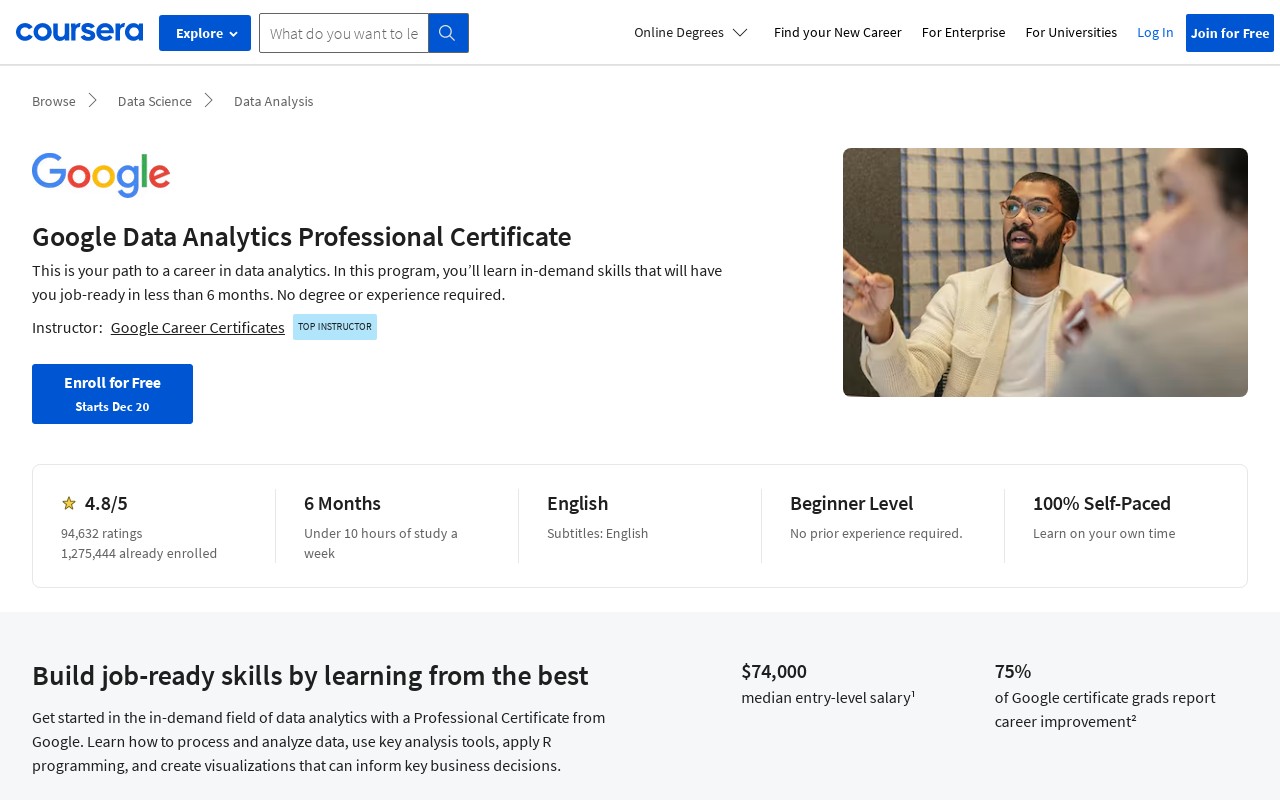 The course does not offer any university credits. In other words, a learner cannot use this course for a degree program to get some benefit from a credit hour.
The money keeps increasing when you pay a $14 monthly subscription. It may add up to more if you keep studying for 6 months. Moreover, the learners need access to accounts for a lifetime to learn later when they want to.
The Course Worth The Investment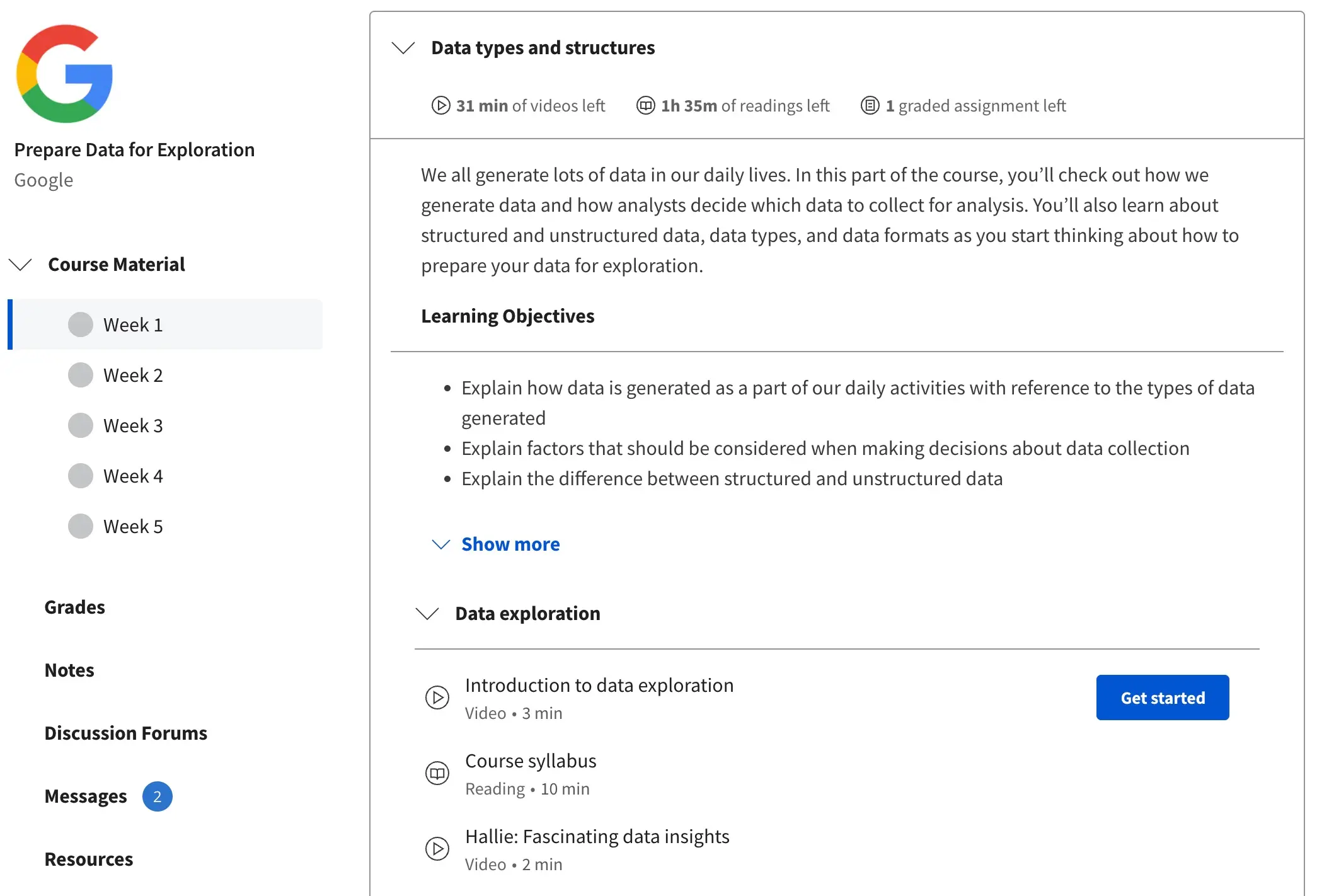 The Google Data Analytics course on Coursera is an excellent investment for anyone interested in the field of data analysis. This course provides students with a comprehensive understanding of how data analytics can be used to solve real-world problems in various industries. In this review, I will discuss why this course is worth the investment.
Firstly, the course is designed to be self-paced, making it accessible to anyone regardless of their schedule. This means that students can take the course at their own pace, completing it in as little as six months or taking up to a year. The course is broken down into five modules, each covering a different aspect of data analysis, including data collection, cleaning and analysis, visualization, and data interpretation.
Courses in Google Data Analytics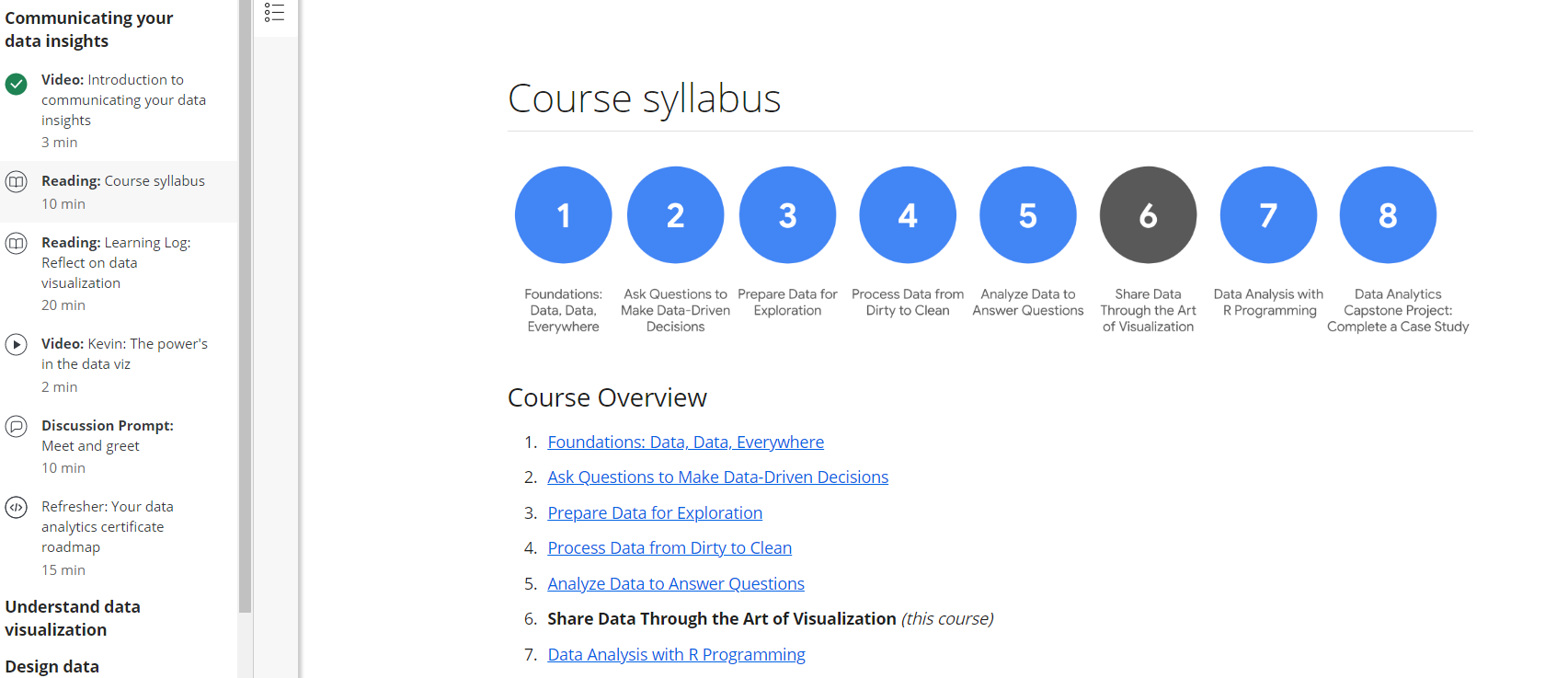 The Google Data Analytics Professional Certificate on Coursera is a comprehensive program consisting of 8 courses, each covering a different aspect of data analytics. The courses are:
Foundations of Data, Data Collection, and Cleaning: This course covers the basics of data analytics, including data collection and cleaning techniques.
Data Analysis with Google Sheets: This course teaches students how to use Google Sheets to perform data analysis and visualization.
Data Visualization with Tableau: In this course, students learn how to use Tableau, a data visualization tool, to create effective visualizations.
SQL for Data Analysis: This course teaches the basics of SQL, a programming language used for managing and manipulating data.
Data Analysis with R Programming: In this course, students learn how to use R, a programming language commonly used in data analytics, for data analysis and visualization.
Google Data Analytics Capstone: The capstone project brings together all the skills learned in the previous courses and requires students to apply their learning to a real-world data analytics project.
Job Search Strategies: This course provides career guidance and job search strategies for those looking to start a career in data analytics.
Interview Preparation: This course provides tips and guidance on how to prepare for and succeed in data analytics job interviews.
Conclusion
In conclusion, the Google Data Analytics Professional Certificate on Coursera provides learners with a comprehensive understanding of data analysis concepts and tools using Google Analytics. Through the six-course program, learners gain hands-on experience in cleaning, organizing, analyzing, and visualizing data. The program covers essential topics such as data collection, data quality, data visualization, and data-driven decision-making. By completing this program, learners will have the skills and knowledge needed to succeed in a career as a data analyst. The program's focus on practical skills, real-world projects, and industry-relevant content makes it an excellent choice for anyone interested in data analysis.