Once humans had to wait for much time to connect with other humans, they made many new inventions and discoveries as the technology progressed. Many features have been introduced throughout the years, like calls, chatting, video calls, and much more. Live videos take the connectivity issue to a whole other dimension. By live-streaming, people can get in touch with others more personally. Ecamm Live is also one of the applications that have this feature, and we are going to see the pros and cons of this software.
About Ecamm Live: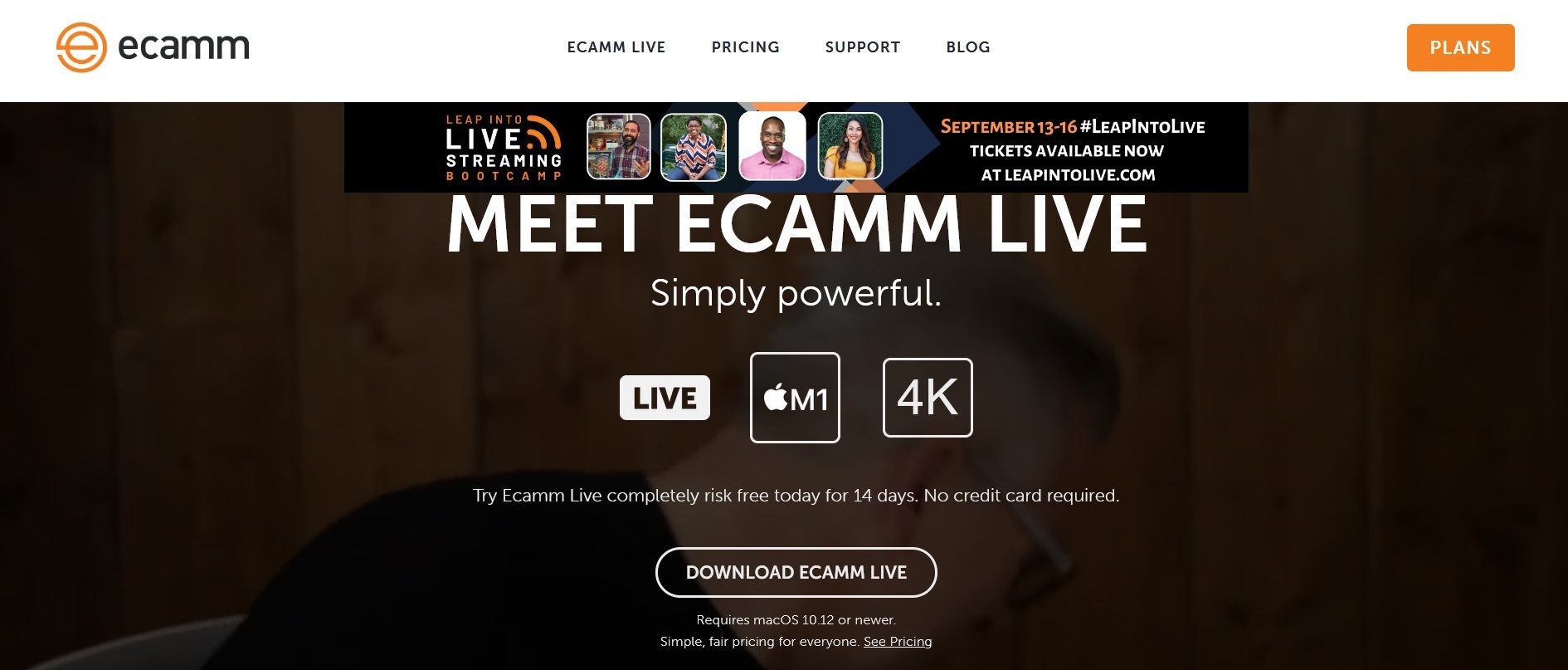 Ecamm Live is a broadcasting application that takes broadcasting to a whole other level. This tool is very precise, lucid to use, and connects you to other applications like Facebook, YouTube or Twitch, and much other application's live streams. It can connect you to multiple platforms and is very professional in use, and is preferred by pros.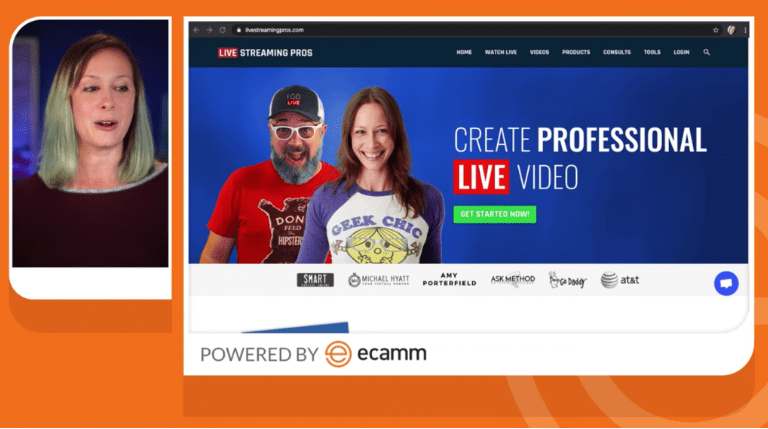 There are characteristics of Ecamm. This characteristic makes it attractive and preferable. Some of those characteristics are discussed below:
Not all people have the same equipment. Ecamm supports different cameras and equipment and makes streaming easy for everyone.
It also allows you to use Multicam and spare you from any unnecessary hassle.
Screen sharing is very important in business meetings. Ecamm allows you to share your screen with your audience and make communication easier.
Businesses must advertise themselves, ecamm solve this problem by adding the feature of graphic integration during live meetings.
The more, the merrier. Ecamm allows you to invite people from other streaming platforms, can invite about five people from Skype to ecamm meetings.
Scheduling life makes it easy. Ecamm allows you to arrange your meeting at a particular time.
Quality is the Nexus for success. Ecamm video quality is top-notch and provides a 4K display meeting.
Sometimes, it is not easy to manage large meetings, but a vivifying feature that allows you to monitor your meetings externally can help you save your skin in times of need.

Why is Ecamm Live different?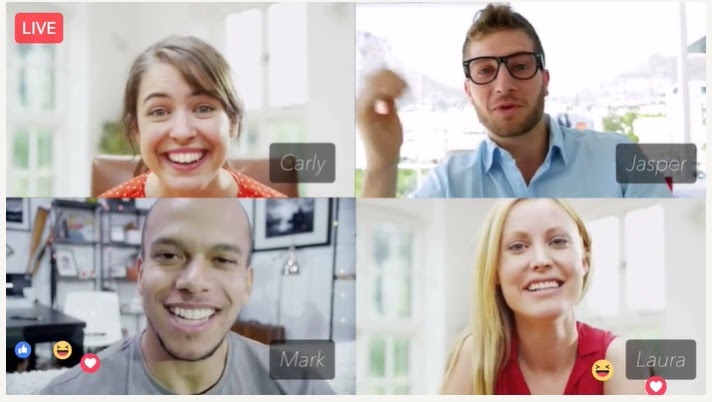 There are many different sellers of the same product. They are in constant rivalry over it. The provider that excels in quality and quantity of features is the one that takes the lead. Ecamm Live is one of the best live broadcast applications out there, so what makes it better and more efficient than others? Now we are going to discuss this very question and dive deep into its different attributes:
Having high-quality video suggests that Ecamm is made especially for business meetings and enterprises. With high-quality videos, businesses and companies will choose our other video broadcasting applications.
Editing features are also one of the essential parts of any product. Ecamm has a green screen that changes the background for you without any shady edges. Moreover, it also allows you to connect different cameras of your choice for your meeting, so you will not worry about using a camera.
Quality on one side adds rising. On the other hand, both of these qualities determine the sales of a product. Fortunately, Ecamm Live is highly affordable for anyone. It offers two subscriptions, one regular and one pro. A regular one has many features, but it does not contain all of them. The pro one, on the other hand, contains all of the features and benefits.
Pricing: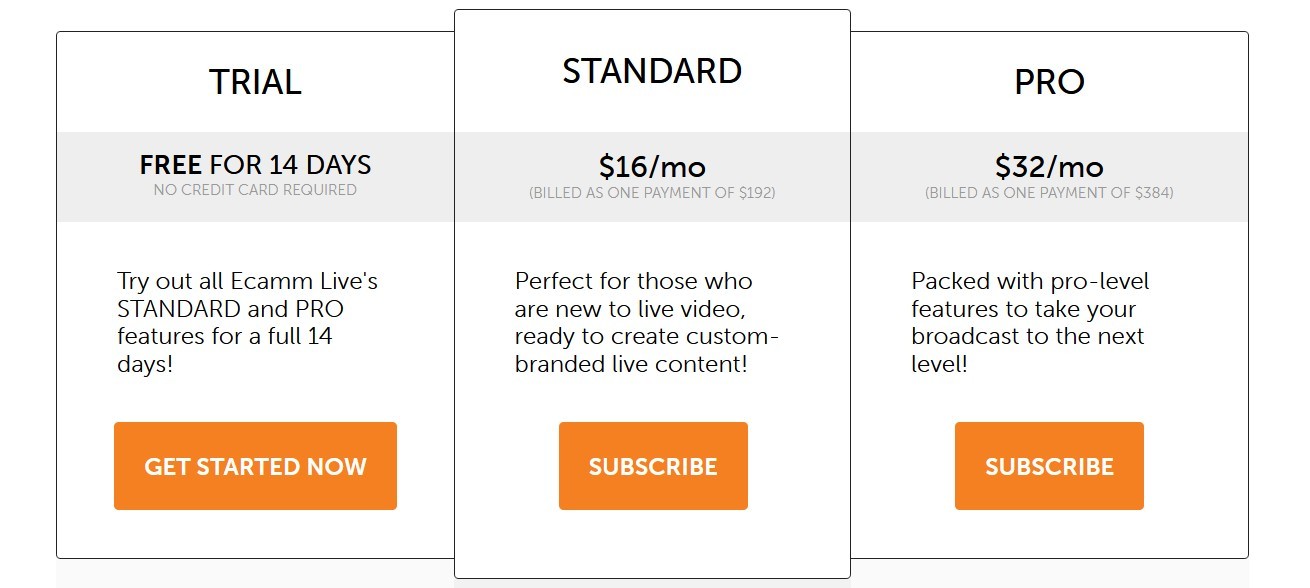 Alternatives:
Ecamm Live is not the only one in the game.There are some better and wiser options like
Restream.io
, and OBS studio. Almost all the features covered by Ecamm Live are also available on these platforms. Moreover, they are also available on Mac and PC.
Pros
Nonetheless, the benefits of its services are only available to Mac users, which include high-quality video broadcast, connection to multiple streaming services, split-screen, and many more. Other pros are discussed above in the course of the article.
Cons
Even though ecamm is better than its competitors, it also has many flaws. The biggest demerit of ecamm is that it is only available for Mac and provides streaming services on limited platforms. So, its services are available for Mac users only.
All in all, Ecamm Live is one of the best video broadcasting services now, and it has fulfilled many of its necessities, but it also has many flaws and availability issues. Not all people use Mac, so it is only limited to certain people, and not all people can enjoy its features and benefits.