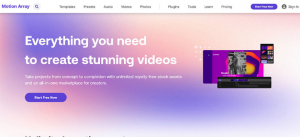 Content creators are always looking for quality videos and short films to amplify their content, but this content is not available for free. Various platforms charge a lot of money in terms of their subscription plans. On the other hand, some platforms that provide such content do not have diverse categories of their videos and do not support multiple video formats. This article will discuss Motion Array, which offers top-notch videos in various forms. So let's dive into the details.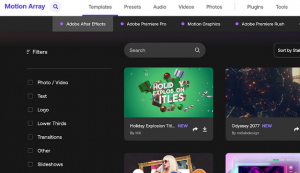 The Origins:
Motion Array is an online video licensing platform that offers high-quality videos for content creators and business sites that need videos for advertisements. It has been open for business since 2013 when Tyler Williams and Eri Levin started it. Today they have a vast library of videos, music, and other templates helpful in creating excellent content for social media, business ads, and many more.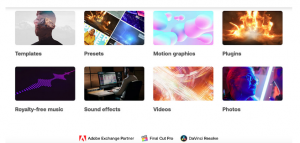 Motion Array is now under the ownership of a stock media giant Artlist. Their platform offers all the essentials necessary to create videos, graphics, and other items. With this merging, both platforms are now the hub of hundreds of videos, music, soundtracks, presets, plugins, templates, photos, etc.
Features:
All the content available on Motion Array is of high quality so that you can use it for broadcasting and other online projects. Especially freelancers can use this platform to create unique content for their clients. Their platform has a library containing more than six million assets. All of this content is the creation of talented artists and videographers. Their platform provides a collaboration tool that offers connectivity among freelancers to work together and enhance the freelance market with their work.
Pricing Plan:
Motion Array has a free plan available for one month only to access a part of their content, and customer support is also available, but it is limited. This way, new users can get acclimatized to their platform.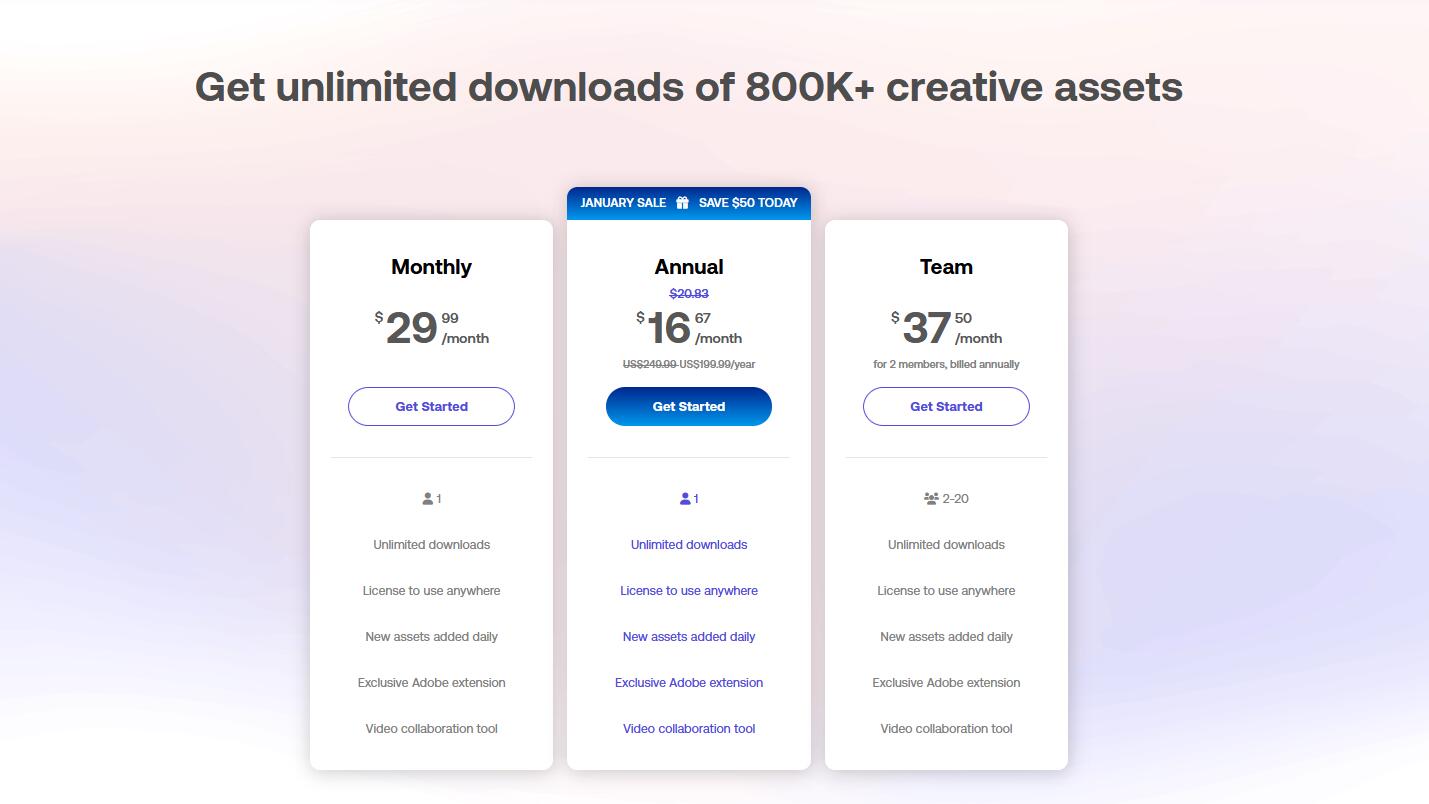 Their standard Universal Platform is a real deal as it allows you to gain maximum efficiency out of Motion Array stock libraries. This standard license is available on monthly as well as yearly subscription plans. The plan is open for $29.9/month and $249.9/year. Users can enjoy unlimited downloads, and the media is entirely yours when you have downloaded it.
What is there on Motion Array?
They provide all the media available on their platform in five categories.
Templates include Adobe After Effects, Adobe Premiere Pro, Adobe Premiere Rush, Motion
Graphics, Final Cut Pro, etc.
The audio includes all the royalty-free music and sound effects.
Videos are available in multiple formats and motion graphics.
They have a vast selection of photos to create unique backdrops.
Conclusion:
Motion Array is a renowned platform for all the media you need to create professional content for your work. With their recent collaboration with Artlist, many new features are available on their platform. So if you are a beginner in video editing or a professional and looking for a reasonably priced platform for all the media, then Motion Array is just suitable for you.