You all know how important furniture can be. It gives the room a sense of completeness and makes it worth watching. There have been many companies that make different types of furniture. Gaming chairs are becoming some of the popular products of furniture. They are very important for being a gamer. Those who play games know this already. There are dozens of companies that offered these products. Triumph Chairs is a popular company that produces chairs. They produce gaming and office chairs.
Triumph Chairs offers high-quality furniture. You can check their production on Amazon and other retailers. The tears are made from high-quality material and are affordable. They give you one of the best experiences you can have while sitting. Able to support heavyweight people triumph chairs are one of a kind. They offer many different types of models, with prices ranging from cheap to expensive. It is your choice which you want to pick.
Ntense:
Ntense is a 2020 highly compatible model, starting with $180; this black beauty holds up to 280 pounds. Its frame is made from plywood, 100% Faux Leather textile material. It is very easy to use and assemble; upholstery and fixed arms are one of its features. Black leather makes it more attractive and classy. If you are looking for something relaxing? Then Ntense is best for you.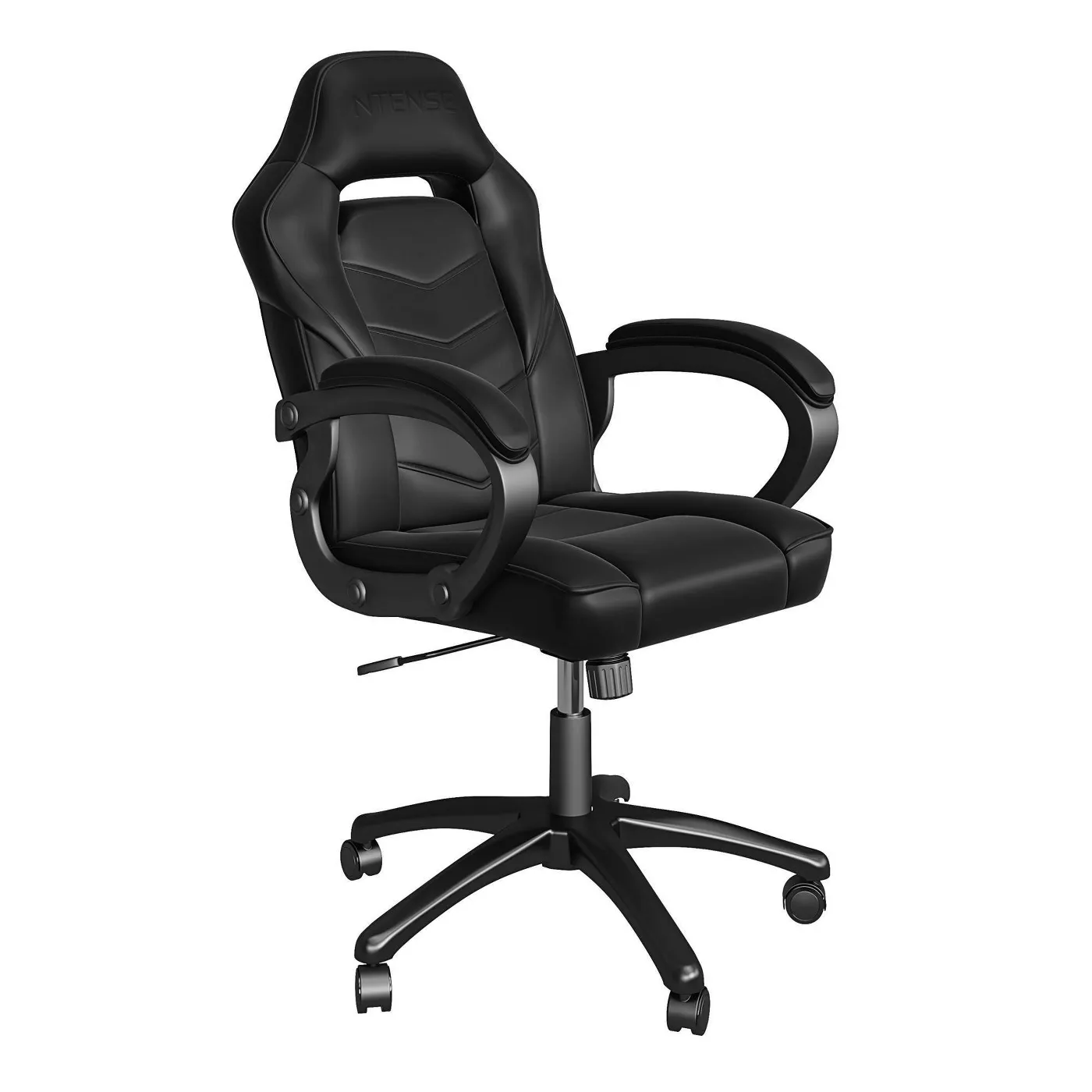 Public View:
Suppose you look at public reviews on triumph chairs. You will know that it is not a positive one. People are outraged with the services. They call it a scam. Triumph Chairs is known for providing sponsorship on YouTube videos of many YouTubers. They share promotional codes for the viewers to buy. the viewers use them, and the product never arrives at their door. There have been multiple cases of such a thing.
Moreover, there have been cases where the product does not fully arrive like some parts are missing. Furthermore, the customer service is also not seen very positively. Customers were outraged at it for being very slow. They do not listen to the complaints of customers and leave them on their own devices. There have also been claims that the products are falsely advertised. What is shown in the ads is not anywhere on the products.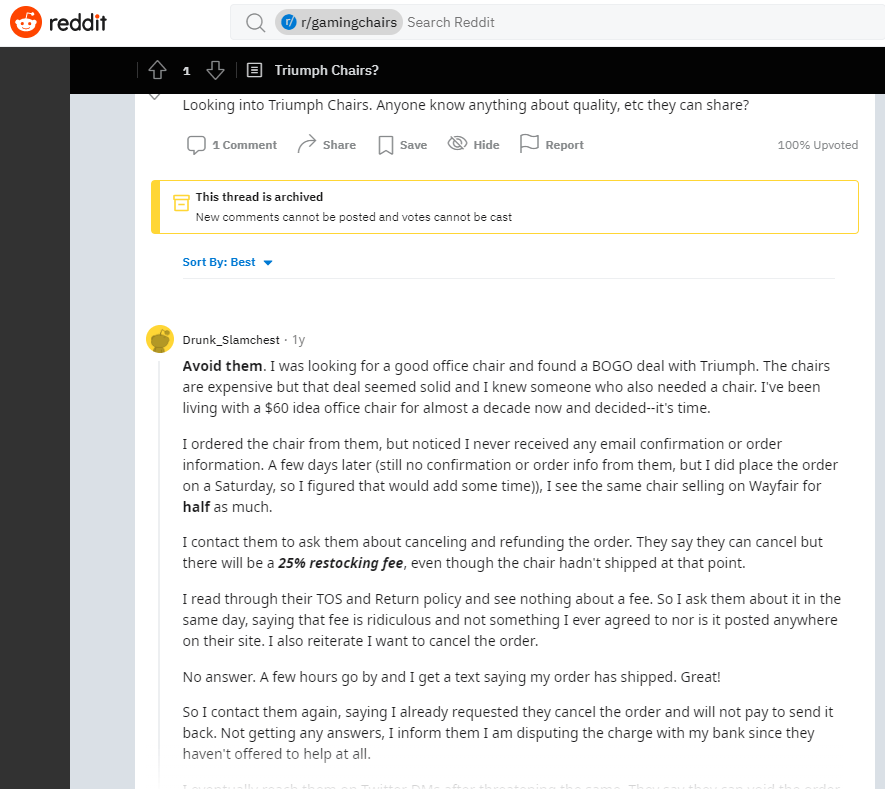 Conclusion:
To conclude we can say that, even though triumph chairs have a good variety of products. The question is whether they will be available in the delivered products or not? After reading the complaints of different customers, it is not far-fetched to say that the company has scammed many. So you should order from triumph Chairs with caution.