Increasing document workflow can help your teams stay updated and on track. Many softwares and online document management systems allow you to achieve this goal, but PandaDoc is second to none. This article will discuss PandaDoc and its services in helping your business grow exponentially.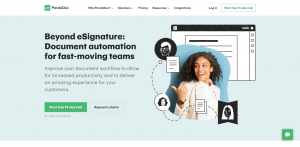 What is PandaDoc?
PandaDoc uses its cloud-based services to provide templates for business proposals, quotes, HR documents, legal contracts, etc. They have a massive inventory of document templates that you can use to create custom pages or edit their templates. Their main aim is to streamline the proposal process for various businesses and optimize their sales and marketing plans. This platform is perfect for marketing agencies looking for quick turnarounds from their proposals.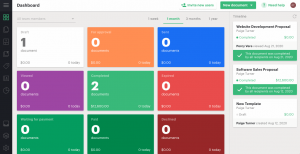 PandaDoc Functionality:
Firstly, you will have to create and customize your account on PandaDoc, which means you need to specify the purpose of using PandaDoc. Their template library will recommend stuff based on your preferences. Their templates are available under many categories, ranging from marketing-based templates to HR documents.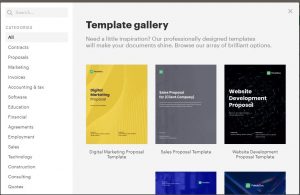 The e-signature feature allows you to add necessary signatures on your documents, increasing the approval speed of your proposal within the agency.
Through their drag and drop feature, you can easily customize all of your documents and keep a record of them in your personalized Documents tab.
PandaDoc has this real-time alert option to stay updated on your proposal. It will send you notifications if your business proposal is under review or someone signs the proposal. It will also inform you if the client is interacting with your proposal or not.
Integrations:
PandaDoc has some resourceful integrations with third-party applications, including:
Pipedrive
PayPal
Soho
Stripe
Google Drive
Quickbooks Payments
Apart from these integrations, you can also increase workflow by using integrations with Google Sheets, Slack, Microsoft OneDrive, and Freshbooks. With these integrations, you can access your documents with one click.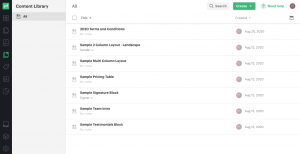 PandaDoc API:
A handy tool to collect signatures and store PDFs in your database, PandaDoc API is a versatile tool for this purpose. You can embed this API to collect remote signatures and sign PDFs if you have a website—all of this to ensure that you have a streamlined experience.
Pricing:
PandaDoc offers a complete solution for your business requirements. With their comprehensive integrations and templates, you will surely leave a mark on the client's knowledge. Their pricing plans are affordable.
For their free version, users can enjoy collecting unlimited documents and sending them for e-signatures. Users can also receive payments under this plan and use their mobile app.
Their Essentials plan allows you to use their template library and other editor functions. This plan is available at $25 / month per user.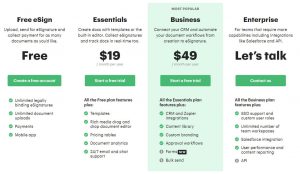 PandaDoc has a Business Plan at $59 / month per user and gives you access to all the excellent content in their library plus access to their CRM integrations. You can avail a custom branding option that helps the marketing process.
They also have an Enterprise Plan for large companies, and the price of this is plan is negotiable.
Conclusion:
With an intuitive UI and a smooth Dashboard, users feel increasingly engaged on their platform. Their free plan covers many valuable features. You can determine a suitable price for your proposals with the Catalog feature. You have to purchase a subscription for each separate user might offend people looking to avail their premium features. Overall, PandaDoc covers all your business proposal requirements without any trouble.