Bulletproof Coffee is in popular publications like The New York Times, Men'sHealth, and CNN. The company aims to provide good energy and fuel for the mind and body. They also offer food and other beverages, MCT Oils, Proteins, and supplements. Apart from that, they have a substantial following on Instagram and Facebook. You can trace back the origins of this brand to 2011, when Dave Asprey founded this brand to innovate the recipe of coffee. The idea emerged from the concept that coffee is close to many people and people care about their coffee.
Product Review: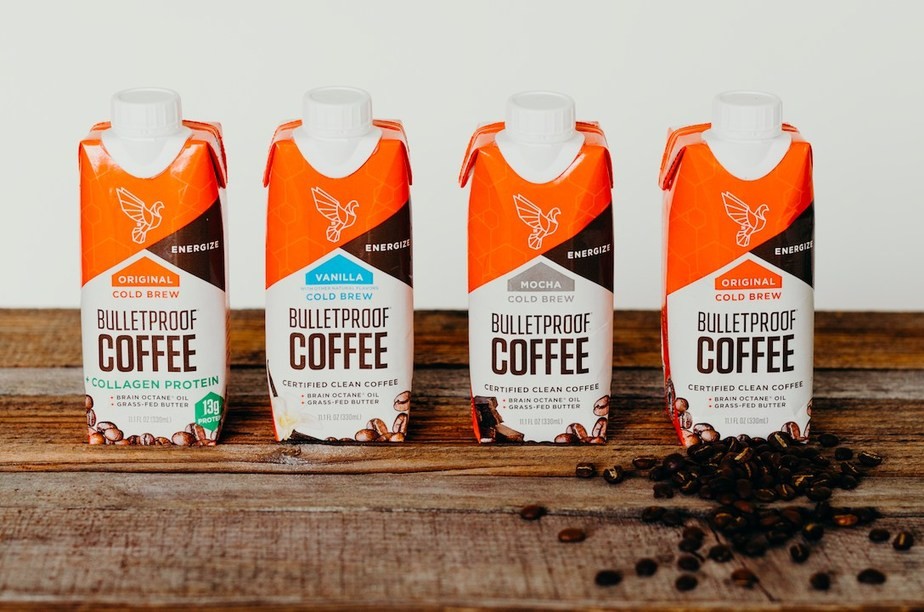 Bulletproof coffee has quality fats that keep you activated throughout the day. Moreover, you can include this coffee in your intermittent fasting schedule or if you have a ketogenic diet. This coffee can take the place of breakfast. Their recipe has secured Rainforest Alliance Certificate. Moreover, it is an online marketplace so that you can order coffee from home. There is free shipping on orders above $35. Some people might complain about the high levels of calories.
Coffee Review: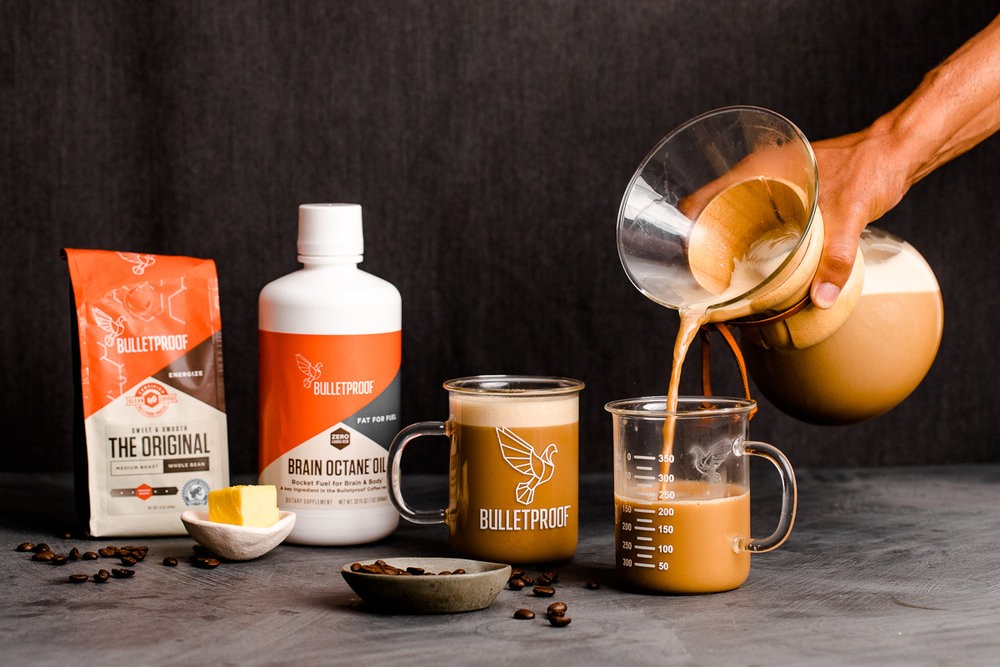 The Mentalist:

It is a strong coffee with cherry, almond, and caramel notes. Now you can replace your morning muffin with this flavor of their coffee. The 12 oz. bag has a price tag of around $15, and you can get 10% off as a subscription bonus for signing up.

Coffee Kit, Ground Coffee:

The coffee kit consists of medium roasted grounded coffee beans. The bag contains all three essential ingredients; Brain Octane C8 MCT Oil, Grass-fed Ghee, and Bulletproof coffee. The coffee has a high satiety value which means that it will satisfy your hunger, so it is an ideal choice for your ketogenic diet. The kit costs around $57.

Cold Brew Latte Variety Pack:

The pack has 4 to 6 grams of carbs in total, and the variety pack consists of three flavors, including dark chocolate, original, and vanilla. The company claims that it contains collagen proteins to make your bones and joints more substantial, and the MCT oil provides sustained energy that keeps you running throughout the day. There is no added sugar. You can get the pack for $30.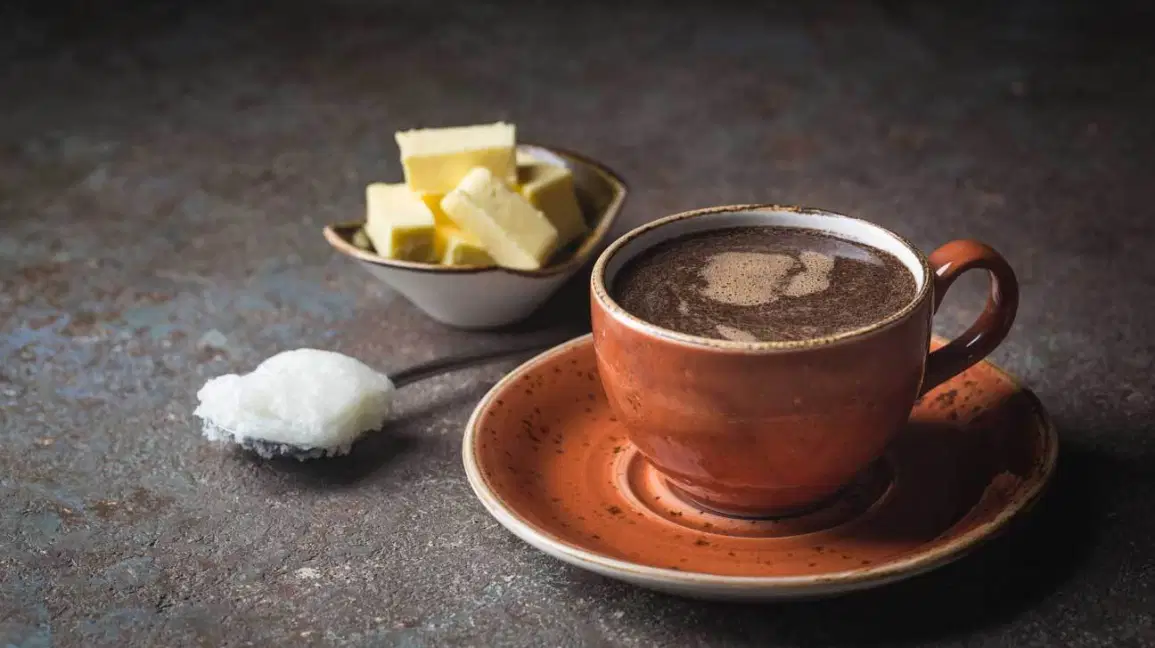 Collagen Protein Bar:

These protein bars are a perfect solution for your intermittent hunger attacks. Instead of going for the usual carbs option during this time, you can take out this protein bar which provides a healthy opportunity for strengthening bones and getting energized. A gluten-free, non-GMO protein bar is ideal for students and workers during breaks. It is available in 12-pack packaging, which is available at $33.

Sleep Mode:

You can go for the Bulletproof Coffee Sleep Mode if you want a non-drug solution to improve your sleep. The main chemical ingredient in this product is L-ornithine, an amino acid that helps recover from fatigue and induces relaxation. These are pills that help you improve your sleep. The bottle contains 60 capsules and is available at $25.
Final Verdict:
Overall, the final verdict on bulletproof coffee is that it is not a magic solution for weight loss or improved health. While it may provide some benefits, it is important to be mindful of the calorie and saturated fat content, and to include a balanced diet and regular exercise as part of a healthy lifestyle.It is always recommended to consult with a healthcare professional before making any significant changes to your diet or lifestyle, especially if you have any underlying health conditions.