Buck Mason is an American-based garments company that serves as a retail option for its customers. They provide all sorts of menswear and have a popular rating among the general public and celebrities like Ryan Gosling and Tom Brady. The company's social media page on Instagram has around 100k followers. Their stores are in New York, San Francisco, and Los Angeles. The article comes with a review of their online services, in-store options, and many other details.
The Origins:

Compared to some of the established brands in the garment market, the company is relatively a newcomer. The brand started as a joint venture of Sasha Koehn plus Erik Allen in 2013 in their garage, where Sasha was the man behind creating a fantastic website, and Erik managed their first line of sales. Their main objective was to make men's fashion simple and elegant. Over time, their dedication to this field became a significant step in the market because they were proud of their domestic production. Their products come from around the globe, and they accomplished this in a short span.
Buck Mason Denim Core Jacket: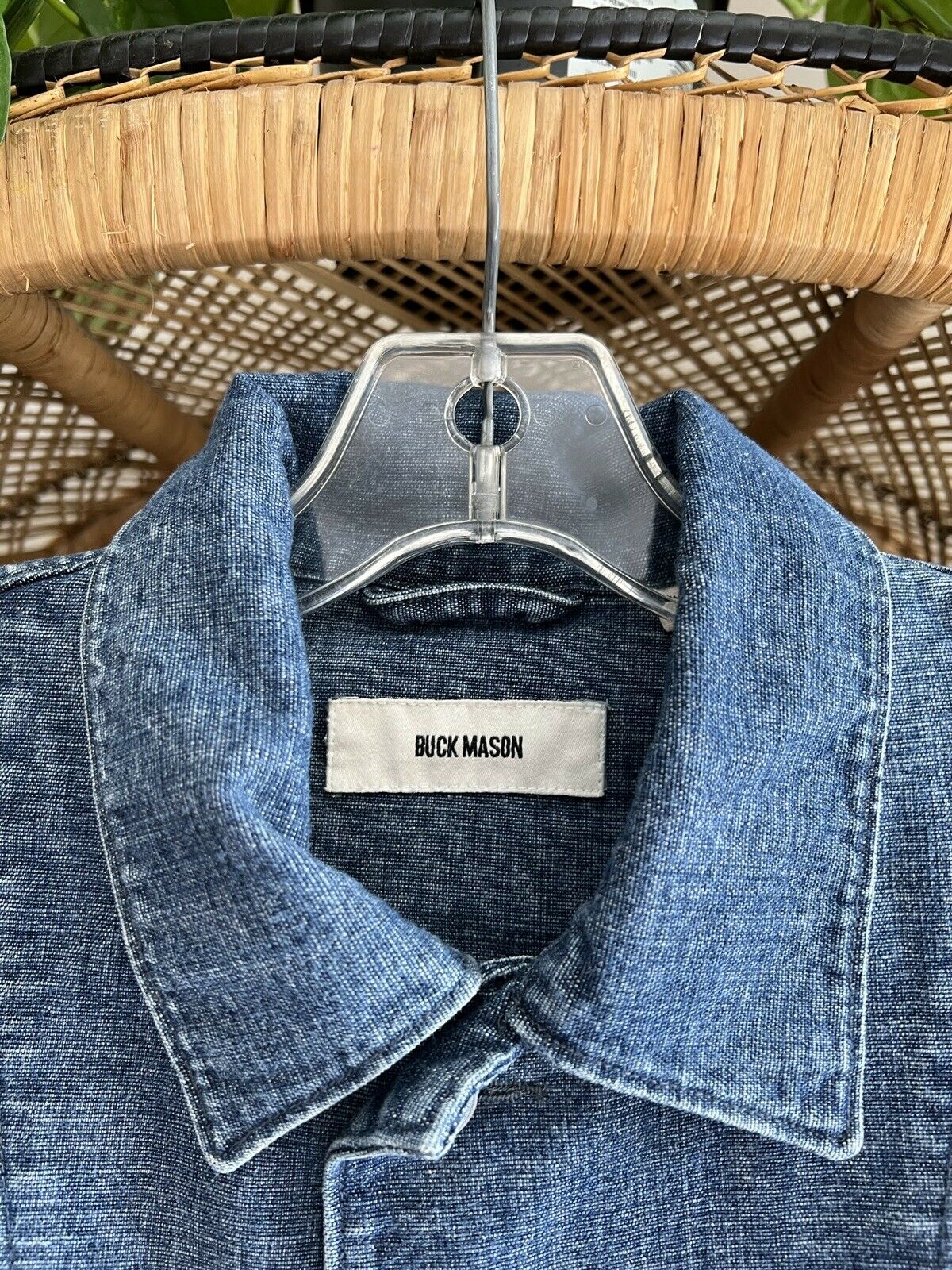 Their denim core jacket is a mix of a blazer and a jean jacket. It does not follow the traditional style of denim jackets with straight collars, and This jacket has a notched pointed lapel plus a longer silhouette. The jacket comes with three pockets and features an indigo blue color. The sizes range between the standard XS and XXL, and this item's price tag is $155.
Buck Mason CPO Jacket Review: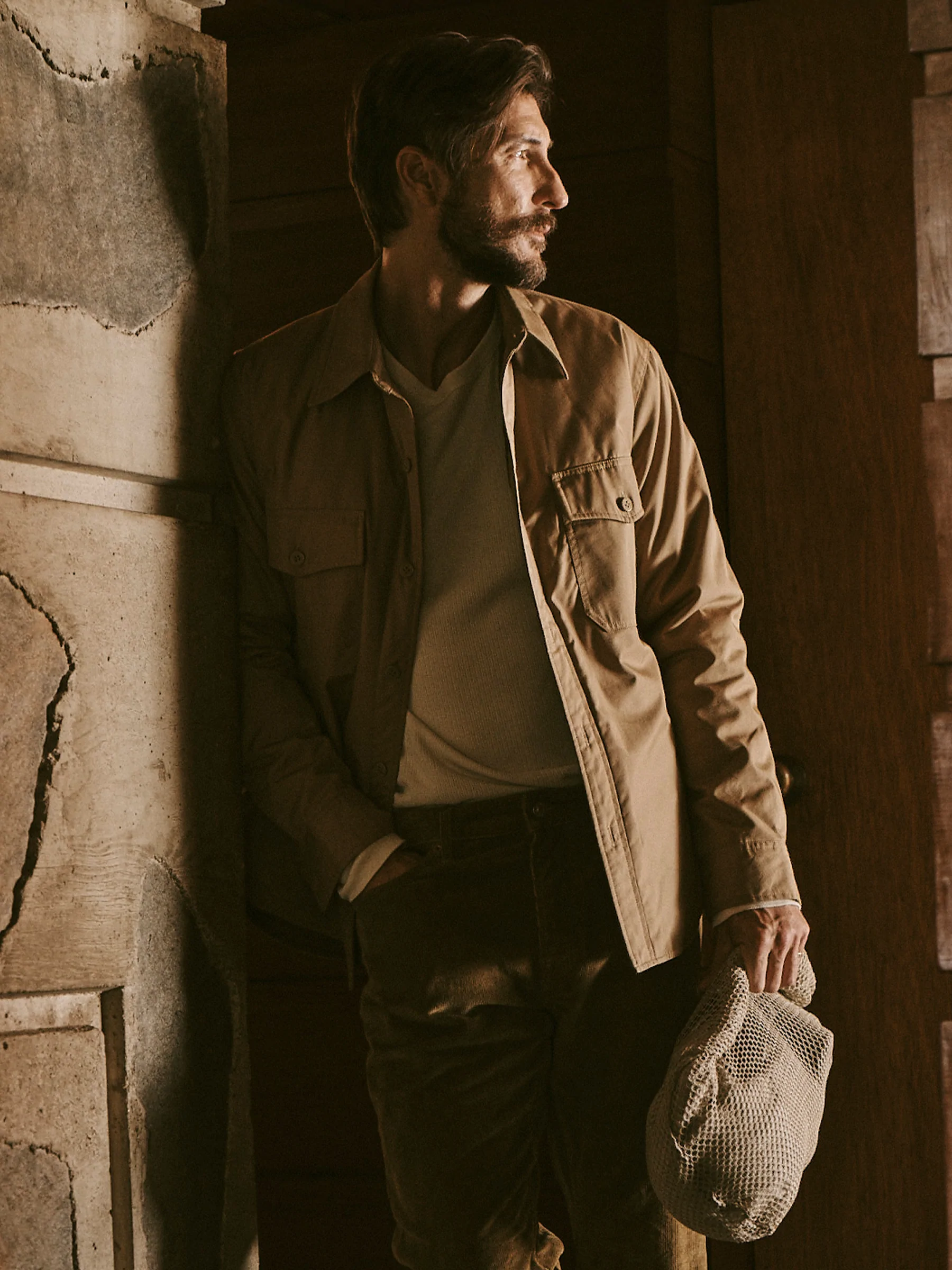 The CPO jacket takes its name from the duty uniforms of the Chief Petty Officers of the US Navy back in WW2. The coat comes in a sandy color and features 35% polyester, 60% wool, and 5% recycled fiber. Available in standard sizes of XS and XXL, the jacket will cost you $175.
Buck Mason Herringbone CPO Jacket: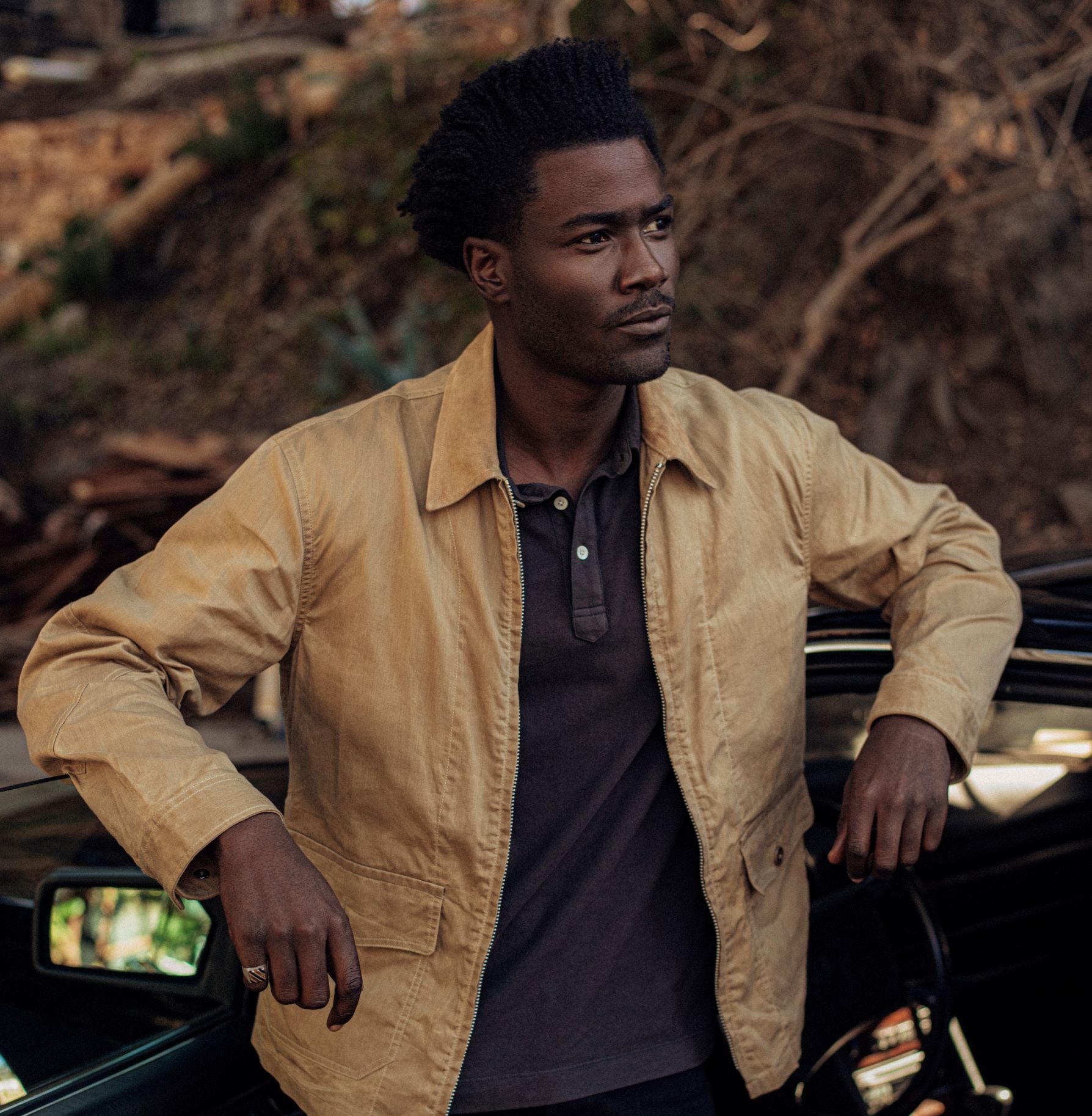 If you are into a cowboy flair and a military-grade look in a jacket with the CPO cut, this herringbone jacket is just for you. It will also close the deal for you if you are not into a brown color for your coat, as it features a charcoal color. The price tag on this jacket is $175.
Brushed Loopback Hooded Sweatshirt: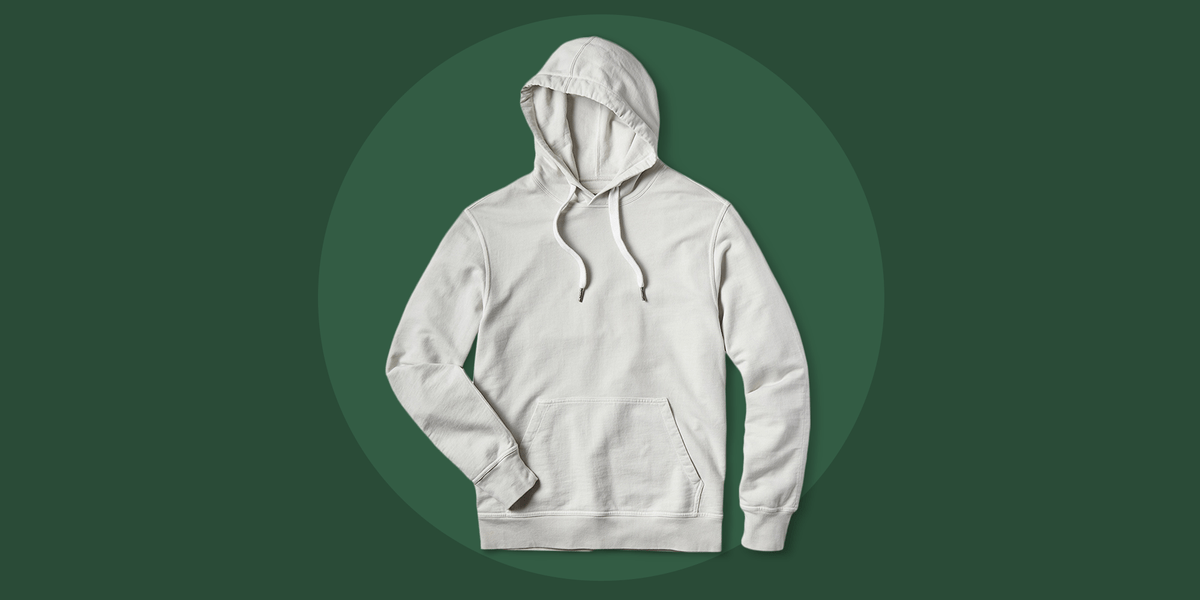 Customers admire this hoodie for its superb breathability and intricate knitting. It comes with the traditional hoodie design, allowing you to wear it at home or outside in cool to chilly weather. Nevertheless, it is a good piece of fabric in your closet. The sweatshirt is available for purchase at $85.
Long Sleeve Slub Curved Club Hem Tee: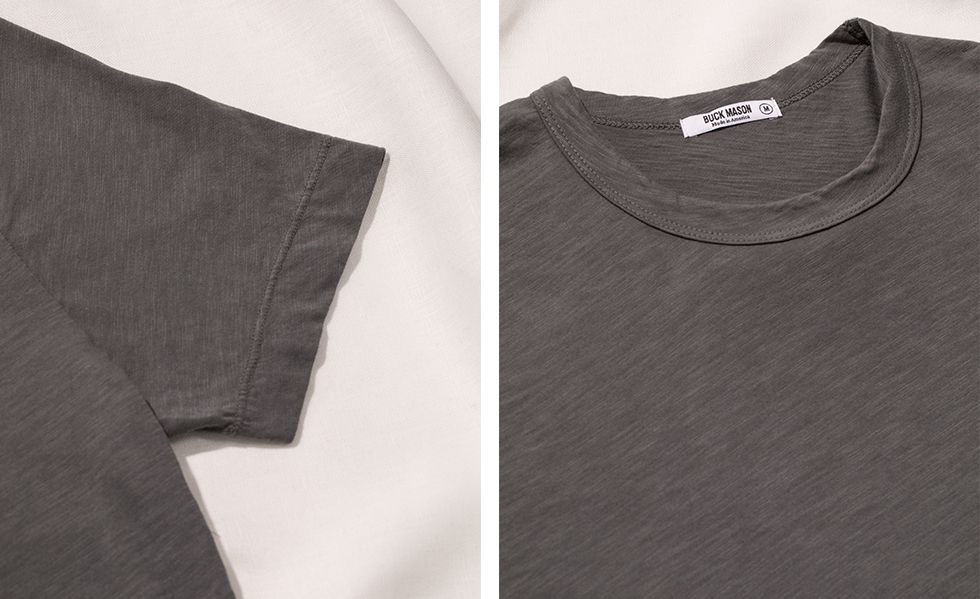 The tee shirt's lightweight fabric makes it a perfect choice for everyday wear. You have the independence to choose between five different colors black, dark navy, cool grey, black, dark beige, and white. You can own one for $40.
Final Verdict: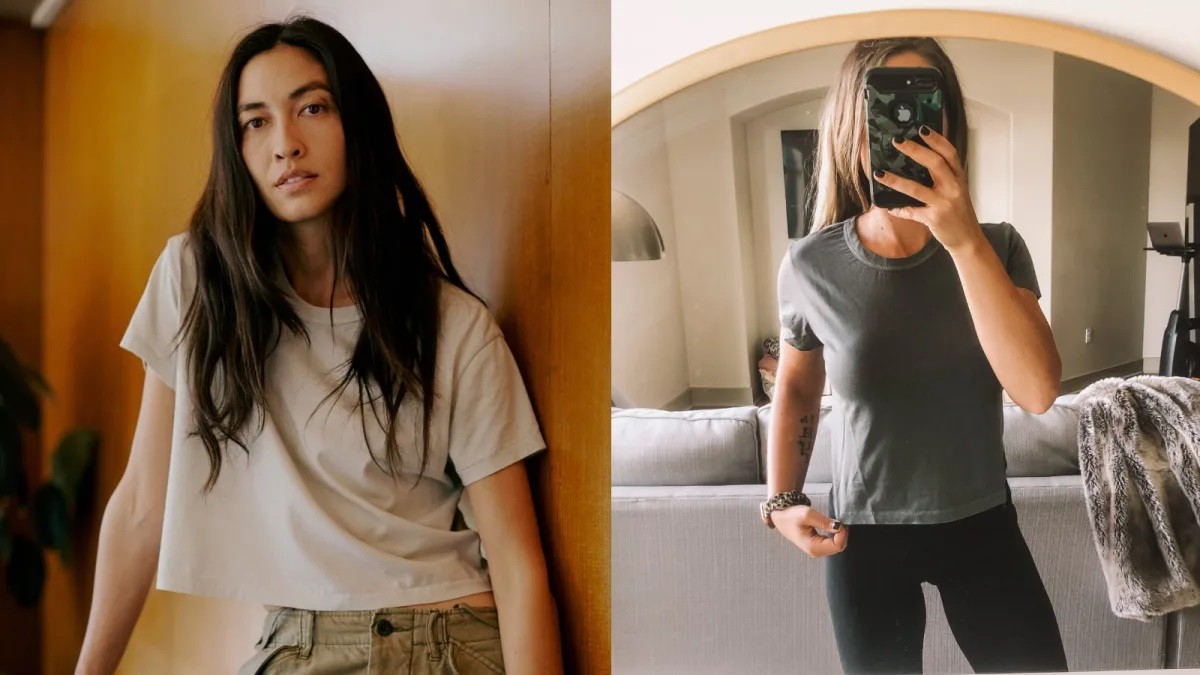 Buck Mason offers a generous return policy and provides global shipping to its customers. Their manufacturing is a hallmark of sustainability, and you can return their products within 365 days of original purchase. This policy shows confidence that the company has in its products. If you are looking to upgrade your closet, make sure to check their range.