Antivirus software is among the most demanded softwares in the current age of technology. There are various big names in the antimalware world like Avast, AVG, and many more. There are multiple softwares available out there, and they provide not only malware protection but also plenty of other softwares. One of these antivirus softwares is Malwarebytes.
General Overview:


This general clearly shows that it is reasonably priced software and provides ultimate protection against viruses. Other features include its web-based protection, and it is around 90% successful against many phishing attacks on your web activity. There is more to this software.
First Looks: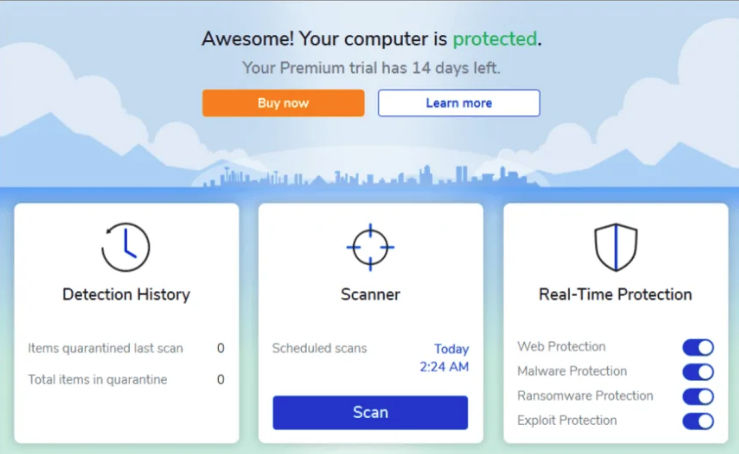 Any antivirus software also provides some basic core features present in their software. The difference, however, is that it allows for more virus definitions and is regularly updating other reports as well. They offer a VPN in their premium plan, and it is an excellent choice for users looking to hide their internet activity for general everyday purposes. However, the VPN is not as unique as its competitors.
Threat Scan: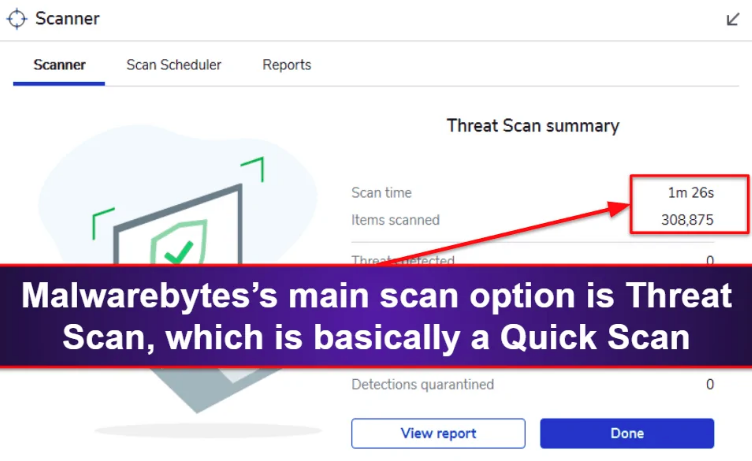 Its quick option scan is available as a threat scan. It takes less time to scan bulk files, and it is 95% accurate for most devices. It has the option to remove the files which contain viruses, or you can quarantine them.
You can view a detailed analysis of the software's activity. It has a 60-day trial period for you to try all the unique premium features.
Web Protection: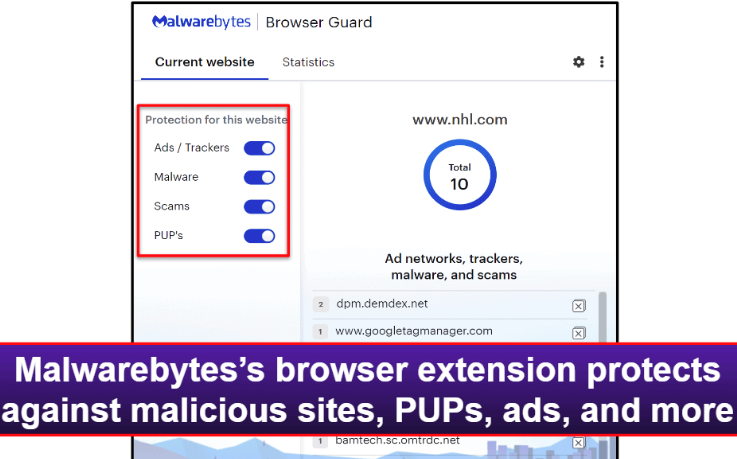 Their browser guard option allows you to dive into their web protection. Many users provide excellent web protection and block ads not to interrupt your workflow. For phishing-related protection, it has a score of being 90% successful. It shows the message as follows.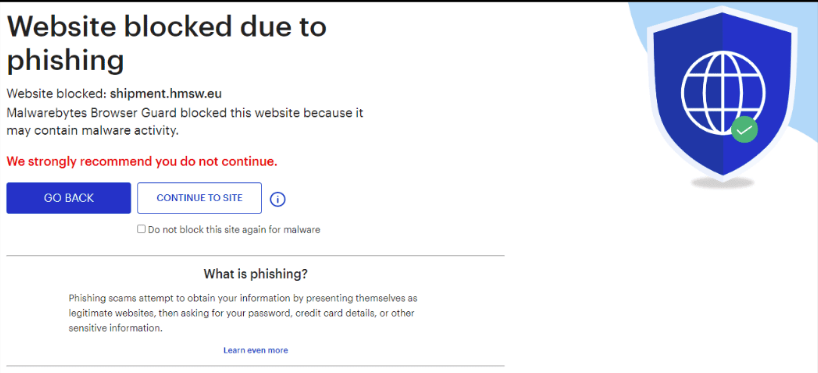 This feature makes your browsing speed four times faster by blocking those ads that pop up every minute.
VPN: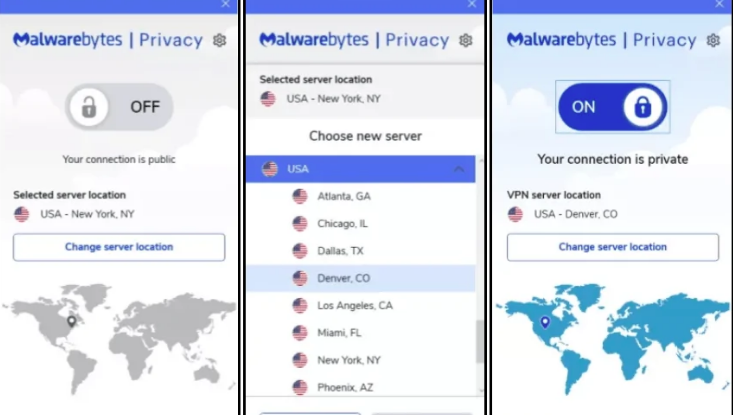 As discussed before, the VPN is reasonably good but provides access to fewer locations. Locations from 30 different countries are available. And it does not store your search history. So feel free to access all the data by using their VPN. It provides an average VPN service for users. Its competitors like Brave VPN tend to give a much stronger VPN, but these softwares are expensive compared with Malwarebytes. Its UI of VPN looks like this.
• Its competitors offer a kill switch feature that shuts your internet connection if your VPN connection fails. This feature is not available in Malwarebytes yet.
• Malwarebytes VPN completed speed tests and offered high speeds according to many users
• to compensate for such crucial features.
• It can still provide A VPN connection for popular streaming sites like Netflix.
Scan Types: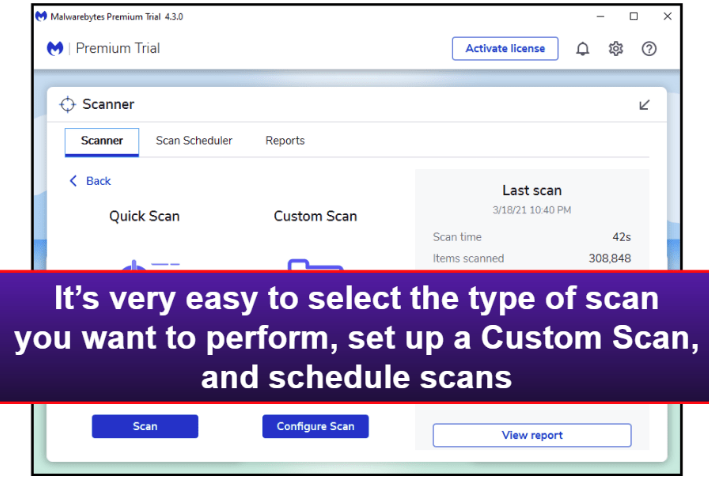 You can set up a custom scan or a scheduled scan for your device and enjoy its services.
Mobile App User Interface:
It provides linked access to your premium subscription on your mobile. The user interface looks like this:

Conclusion:
It is decent software for your everyday activities. But if you want absolute time protection, including a built-in firewall, you can try other high-end softwares. The software has weak ransomware protection as compared to other softwares out there. But you can give Malwarebytes a try to know more about how important it is to use antivirus softwares, and you will enjoy the experience.