YouTube has brought a revolution in video creation, which is prevailing daily, but have you ever thought about how to create a video? Things get tricky and complicated when shooting a film starts. Shooting short clips is one thing but putting all the clips together to begin an engaging clip is the other thing.It can be pretty exhausting and time-taking. It can be tricky, but this problem is now solved as FXhome has integrated its stock sound effects, soundtracks, and stock footage platform into one place.

It enables to get powerful video-editing VFX Suite for attention-catcher videos.Some like to edit images, so for that purpose, FXhome has an application to combine photos with a combination of Lightroom and Photoshop without much learning curve.FXhome was acquired in 2021 as part of Artlist's mission to increase the value of its products. This represents the first and significant move to align the FXhome by Artlist brand with its parent company's vision.
FXhome Features: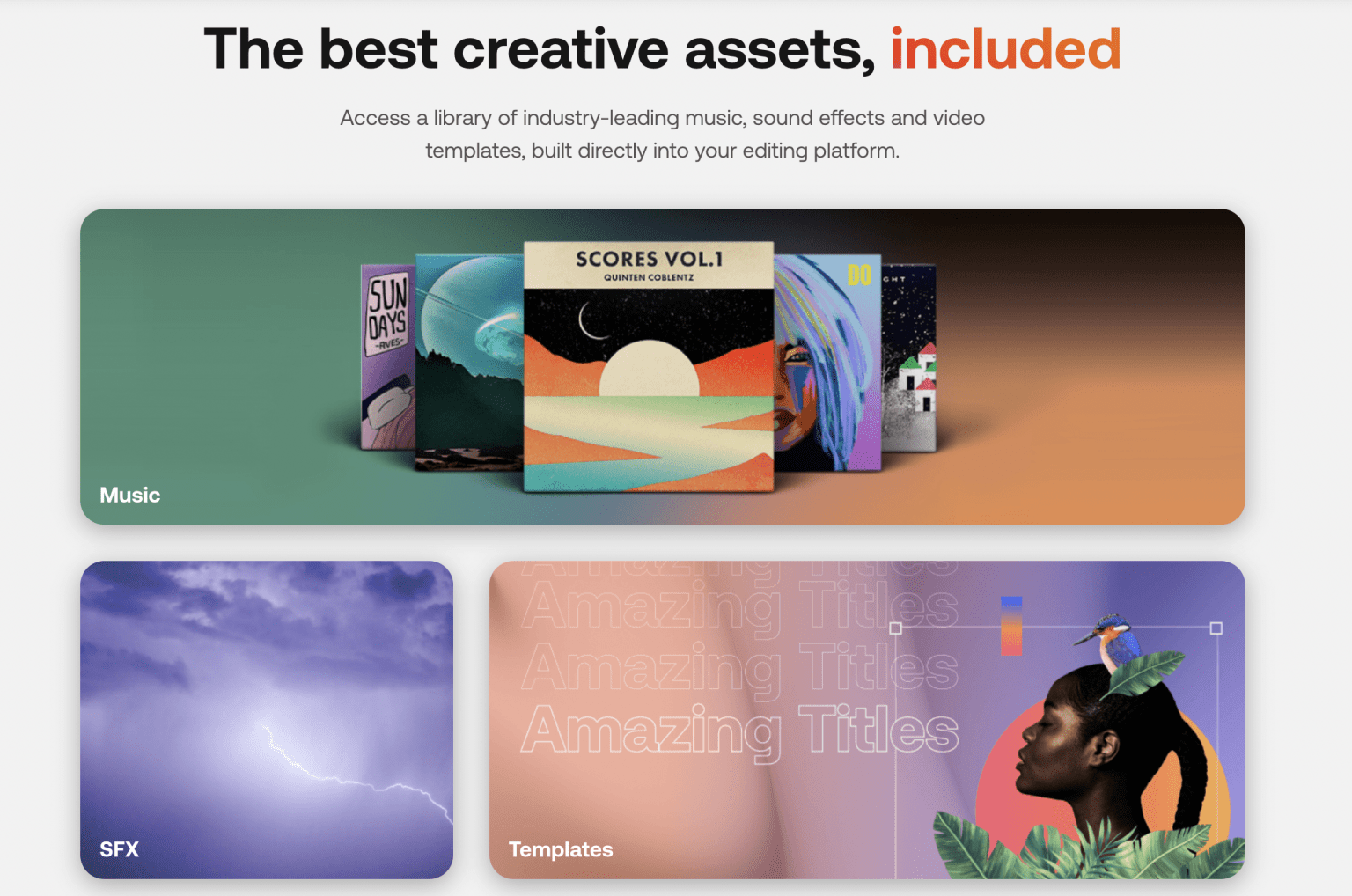 This software has three tiers; free, Creator, and Pro. The free version offers unlimited exports of HD videos and basic editing features, and the Creator provides 4K exports while the Pro allows 8K exports. Moreover, the paid versions include more songs, templates, audio effects, and additional software like BorisFX 3D objects, Mocho HitFilm, and Foundry 3D Camera Tracker. The free tier also has tutorial videos for beginners. It provides seasoned video editing experience with pros to get started. HitFilm can be an exhilarating experience for new filmmakers as it offers templates, sound effects, and music, even in the free version. It is 64-bit for Windows 11 and 10, macOS12, macOS11, and macOS10.15.
FXhome Pricing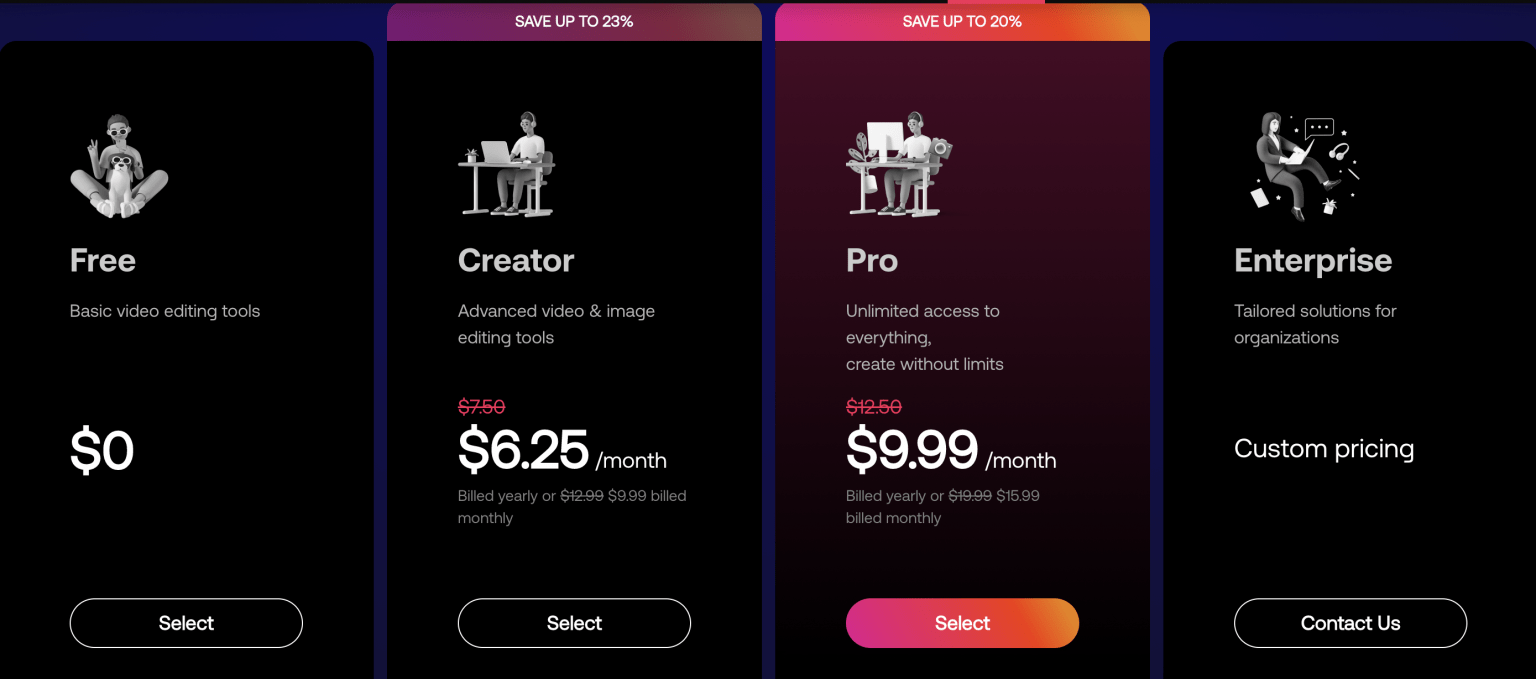 There are three software tiers: Free, Creator, and Pro. The free version is free with unlimited exports and basic features. The Creator offers multiple features with 4K exports, costing $6.25 per month. The Pro version is free to download but costs $15.99 per month with 8K video quality exports. All three versions have unique features to crate videos. Just try to start from the free version, create some clips, add them to the list, add some music and click on create a video. All will be done in one click only.
Creator and Pro tiers are offered at a discounted launch price:
Creator (HitFilm Creator & Imerge Creator): €7.50 €6.25 /month (billed yearly or €15.46 €9.99 billed monthly)
Pro (HitFilm Pro & Imerge Pro): €12.50 €9.99 /month (billed yearly or €23.79 €15.99 billed monthly)
Pros and Cons 

Innovative post-production software
Image editing with the improved editing interface
Video editing for YouTube
Adding music, effects, and merging clips
Four versions with multiple templates, music, and effects
More than 200 royalty-free songs, 200 sound effects, and 50 templates
Free and paid versions are available
Easy-to-use interface for video editing
Conclusion:
Creating videos or mixing photos in videos was tricky before FXHome, but it is easy to create videos for YouTube or any other purpose. YouTube video creation is the order of the day. Still, FXHome has brought a revolution in the field for new filmmakers providing plenty of templates, sound effects, video mixing, and music in one place. Select clips, merge videos, edit videos, or add products or music by clicking now. The creation of videos has become more accessible, with no learning curve. This software has brought a revolution in editing videos.