Many brands are operating in the fashion industry to provide fast real-time fashion at your doorstep. These brands offer trendy dresses and other garments to quench the thirst of fashion lovers. America is the home of the leading fashion industry, and many small family-owned brands work day and night to meet the demands of people out there. One of these brands is America-based Cato Fashions.


The company started as a small outlet in 1946. And since then, it has met the needs of the local community. They are expanding all across America with 1000 stores in 30 US states. This article covers the details of what makes them so unique.

Cato Fashions Goal:
The company aims to keep the customer satisfied by providing dresses and fashion accessories at affordable prices. You can find a price drop at their outlets. They embrace that fashion is not limited to age and thus aim to provide garments and other fashion items in all sizes and shapes. The most fantastic perk of every successful business foundation is its control over quality management. Catofashion aims to provide the best available quality. They believe in the fact that

The Community: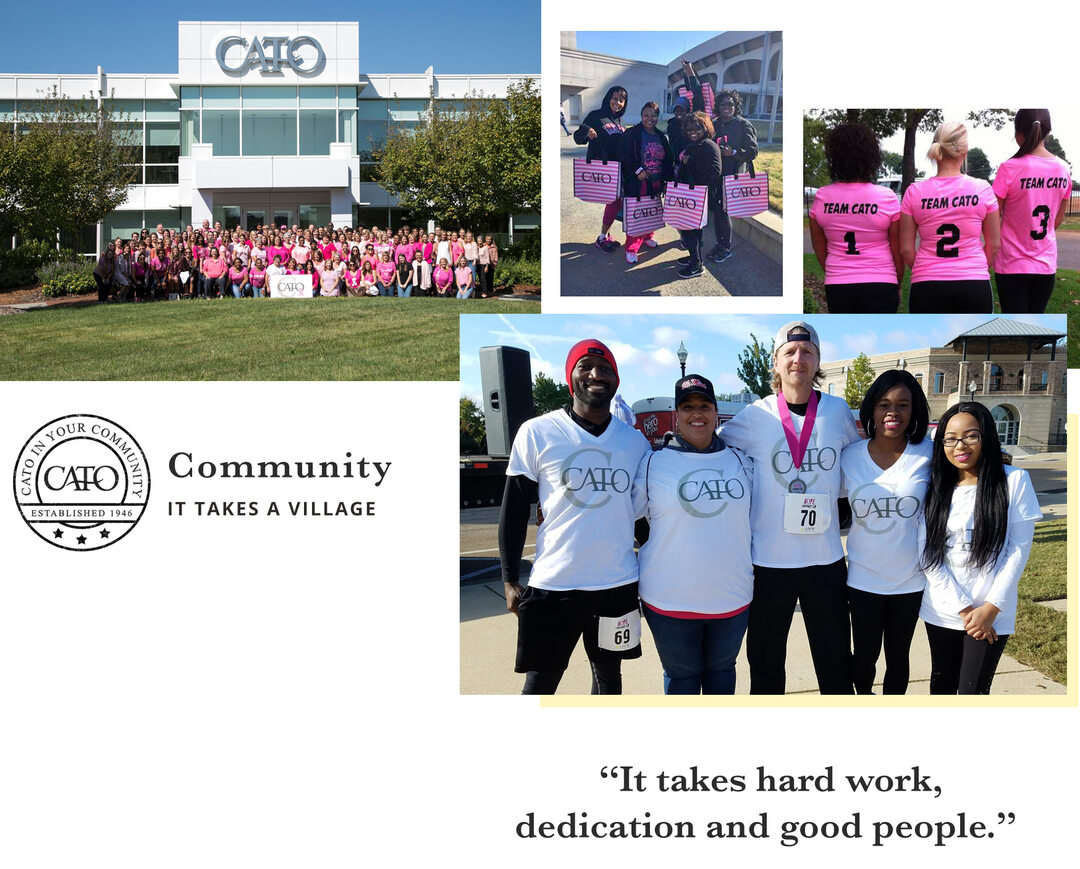 Cato Fashions is always in search of bright-minded people that can lead the fashion world; that is why they are investing in the higher education of students having such potentials. Moreover, they reach out to these people working at the bottom through their Grassroots Program. This way, they expand their community, and you can feel the energy in their camp as they are determined to reach more significant milestones.
Fitting:
No one wants to wear baggy clothes all the time as it makes things look messy. So to provide perfect fits, they have developed an extensive sizing system so you can create a flawless look before your next major event and all eyes are on you. They provide complete outfits from top to bottom, including footwear, eyewear, and even some jewelry suggestions.

What are they selling?
They sell all types of wear. It is readily available at their site and at affordable prices, from winter apparel to spring and summer dresses.
• Three particular categories are there. One is for juniors. This category includes sweaters, loungewear, skirts, shorts, pants, petite, and sportswear.
• Another category is about plus sizes that contain clothes for relatively large sizes. The same wear is available in this category.
• One specific category is for women, including all the designs you can imagine. The advantage is that they provide trendy designs, so you do not get bored.
• They provide all sorts of jewelry, from necklaces to bracelets, and chains are also available.
• Catofashion pays special attention to the accessories tab, which can add a glow to your look. Under this tab, you can buy items like handbags, scarves, sunglasses, hats, and many more.
Customer Care:
The company firmly believes in the well-being of its customers. This fact was apparent in the pandemic. You can always expect something extra from them. Their online services are second to none in the fashion world, and you can try their looks to feel more confident.
Conclusion:
Overall, Cato Fashions has long in the business, gaining much ground. You can always expect them to deliver your dress right when you need it. So if you are looking to fill your empty wardrobe, you can try them.