When you a non-veg think of a dish, what is the first thing that comes to your mind? The answer is simple, meat. The important thing that comes to your mind is the type and quality of meat. It is very important to have the best quality of meat to make the best quality of the meal. Butcher Box is a meat distributing company that offers high-quality meat, fish, and poultry.
The working of this company is right simple. Butcher Box is a subscription-type company where you can order the type and quantity of meat you want. You can also order any specific parts or cuts for some special dishes. The company will deliver your order to your doorstep.
Plans and Subscription options:
To give the customer some space, Butcher Box offers several deals and plans. You can choose a plan according to your taste and needs.
Types of meat:
Following is a list of products available on Butcher Box:
Beef
chicken
Pork
Seafood
All of these products are of high quality, having balanced with nutrition. Butcher box assures us that all of their products are of high quality and naturally produced. No amalgamation is guaranteed.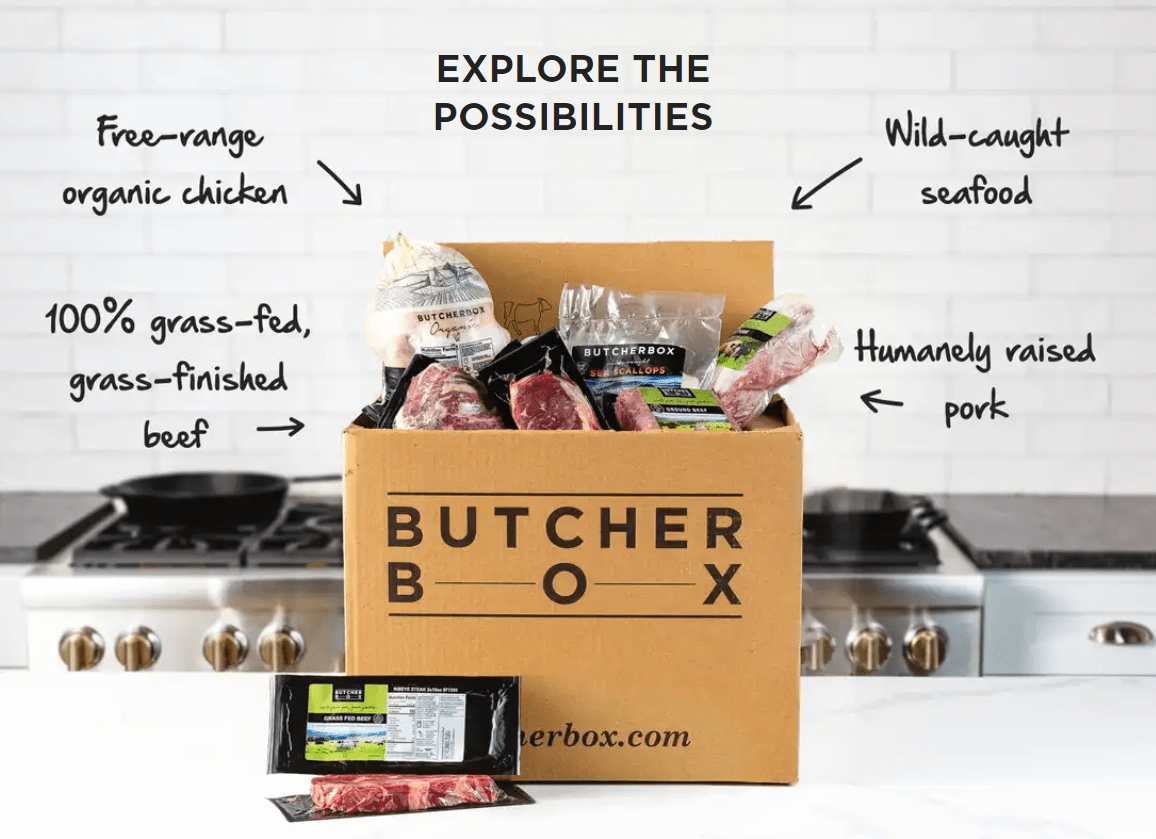 Taste and Quality:
All products like grass-fed beef, organic chicken, high-breed pork, and wildly caught seafood are considered the finest quality. The meat is frozen to retain the max level of quality from their butcher house to your mouth.
Butcher box uses environmentally friendly packaging and shipping materials to maintain the quality of their products and the environment.
Prices:
The prices depend on the type of deal you have chosen. The prices vary from almost $100 to $250. You can also order some extra products which are out of the deals for extra money.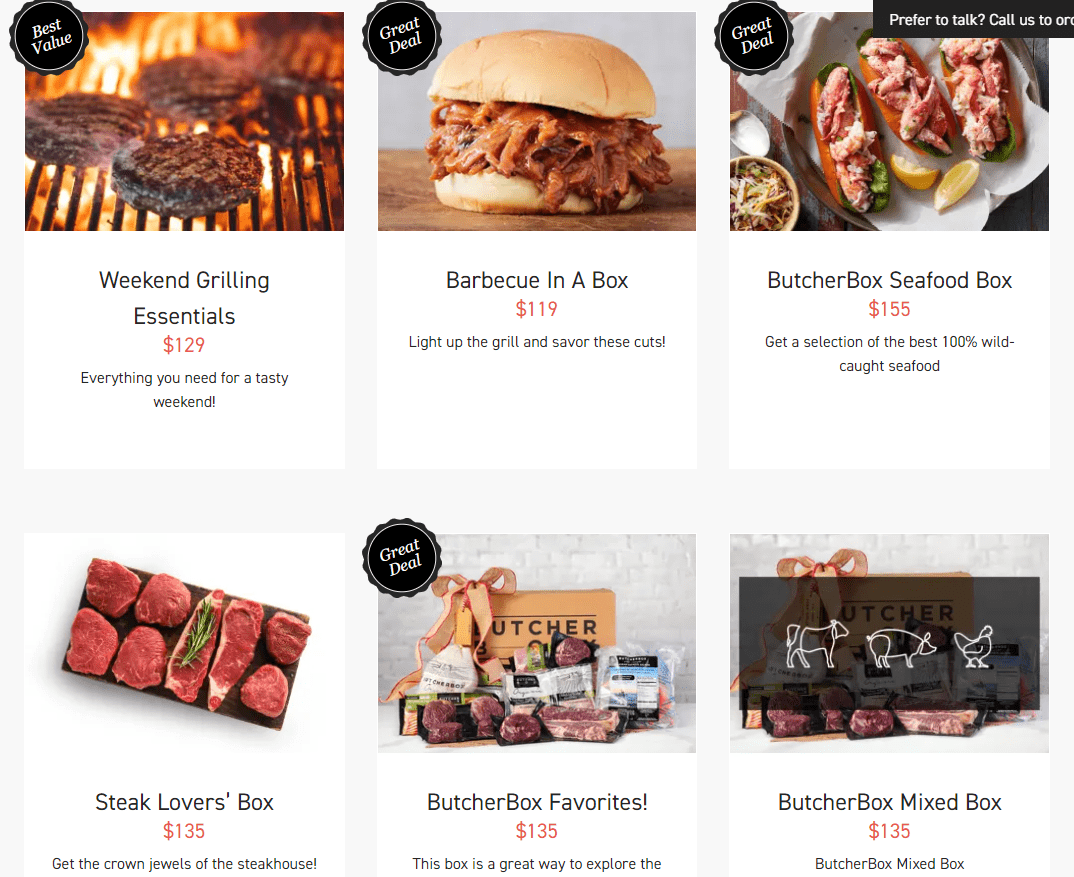 Competitors:
Many different companies are competing for the same products. Many companies rival Butcher Box. they also provide high quality and premium level meat. They are better in some areas and are inferior to Butcher Box in some. Crowd Cow is considered one of the best rivals for Butcher Box. They also provide the same number of products as them, but they lack in quality. Moink Box he's also one of the big shots, they offer almost the same quality as Butcher Box, but they lack in delivering the same quality delivery services.
Pros
Butcher Box provides a high quality of different varieties of meat. It makes shopping easier for you as the delivery will be on your doorstep. If you are a meat-lover and crave topflight meat, Butcher Box should be your first choice.
Cons
On the flip side, we can not turn a blind eye to the negative points. First of all, meat is not affordable for everyone. If you can find an adequate level of meat in your nearest store, you will be a fool to use Butcher Box by giving extra cash for the same quality of the product. Secondly, you might not get what you are expecting unless you have subscribed to the custom plans.
All in all, we can deduce that Butcher Box is one of the top online meat providers. You can find the top-notch quality of meat on a phone call. Suppose you are a meat lover and cannot find the finest meat near you. Just dial and receive.