Converting your new business entity into a legal entity can be considered one of the most critical steps in making your dreams come true. This article is just for you if you want to avoid all that paperwork and hire a professional service to complete this step. In this article, we will review ZenBusiness, which has helped more than 300,000 businesses and companies to achieve a status of LLC or incorporation and gain legal bases for carrying out trades and related stuff. So let's dive into the details.
ZenBusiness Packages: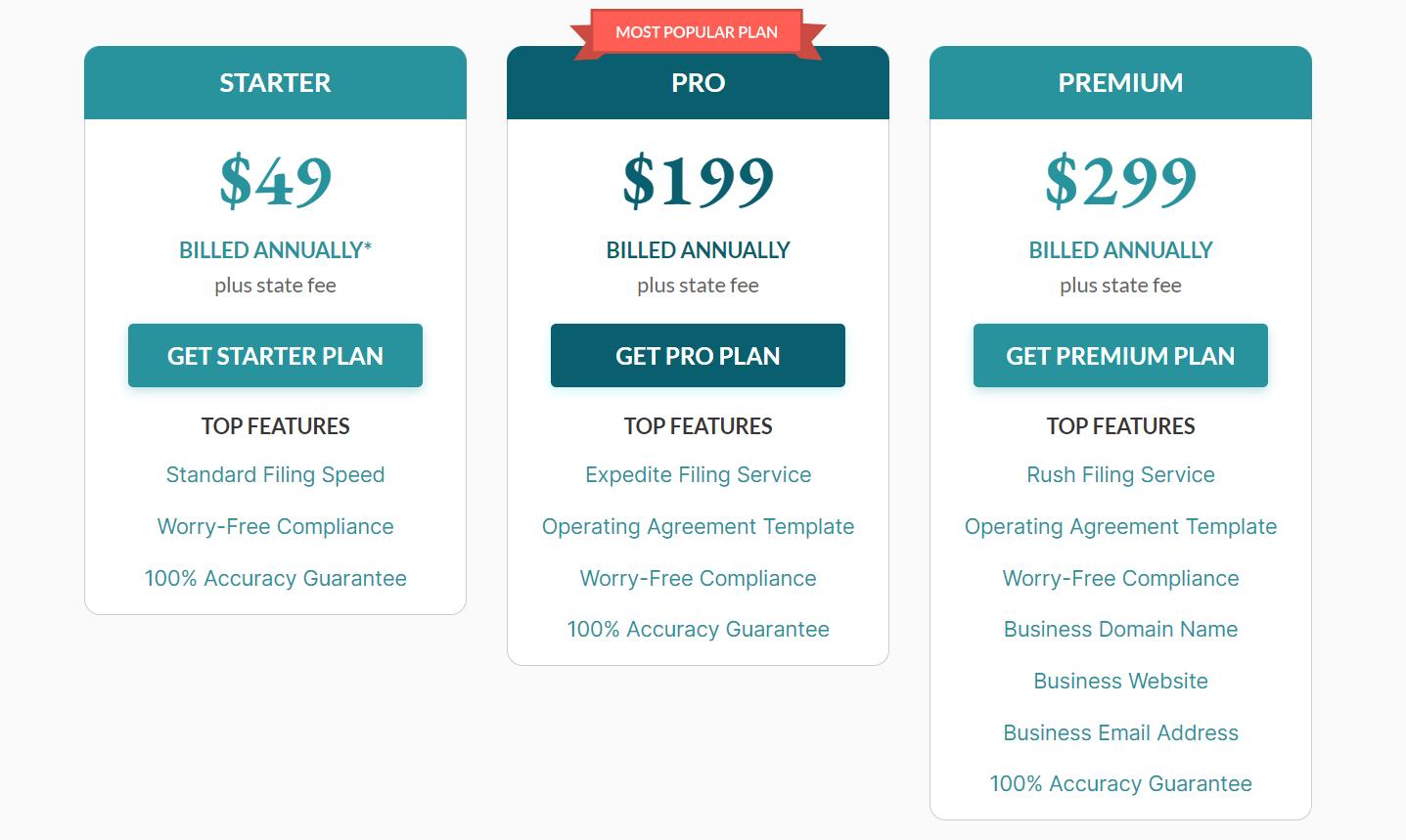 Most of the services ZenBusiness provides are related to their packages which they will bill annually. They have a "Starter Package," which comes at $39 per annum. Then there is their most popular package, which is available at $149 annually. They also provide a "Premium Package," which comes at $249 over a year. They will also take a state fee which may differ according to the company's location.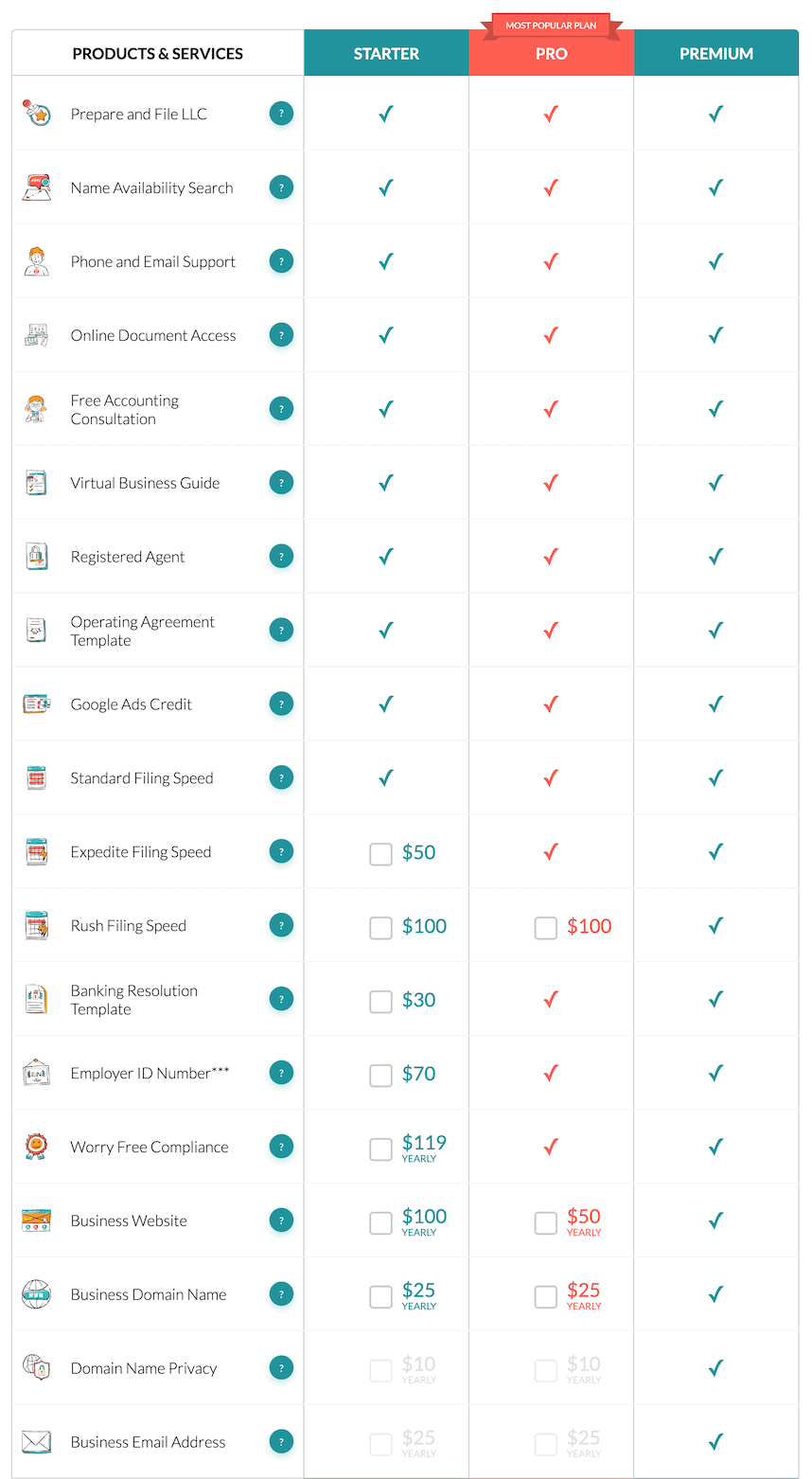 Starter Package:
This package suits entrepreneurs seeking a registered incorporation service to help them pursue their dreams. When you are on the road to becoming incorporated, you need a registered agent that will receive all those important documents on behalf of your business. With this starter package, ZenBusiness presents itself as that registered agent.
As part of this package, they will provide a model of corporate bylaws to you, based on which you can decide the working system of your company. The package comes at $39/year for the first year and $119/year for subsequent years. They will not only present LLC but also file it for your company.
Pro Package:
This upgrade lets you avail some of the exciting options and services from ZenBusiness. Along with all the benefits from their starter package, they will provide a banking resolution template and an EIN (federal tax ID number) from IRS. This step lets you ease your company's trades and get in the flow.
This EIN enables you to carry out fundamental operations as registered incorporation or LLC. You can hire employees, pay your taxes, open bank accounts, and get a social security number for your business entity.
As part of the package deal, you will receive their annual reports, which you can use to evaluate their performance. Additionally, you can avail of their "Worry-Free Guarantee," which will cover all queries and problems under their area of involvement.
Premium Package:
Entrepreneurs looking for advanced management regarding incorporation actions and also want their professional business website can go for this plan. You can get over your company online with this package and gain a worldwide domain that separates you from the rest. Considering the price of this package, it might not be a good deal, but they have recently added more features that are building the overall value of this package.
Free Accounting Assessment: $40 Value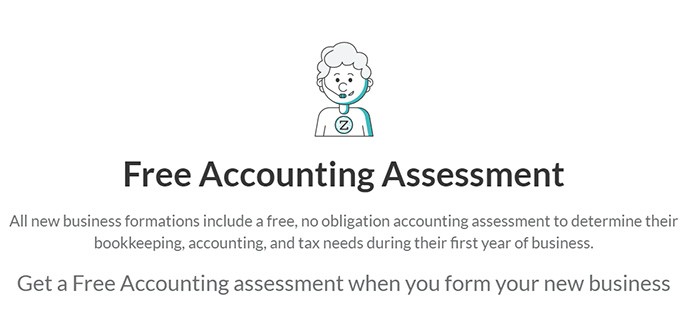 Customer Reviews from Trustpilot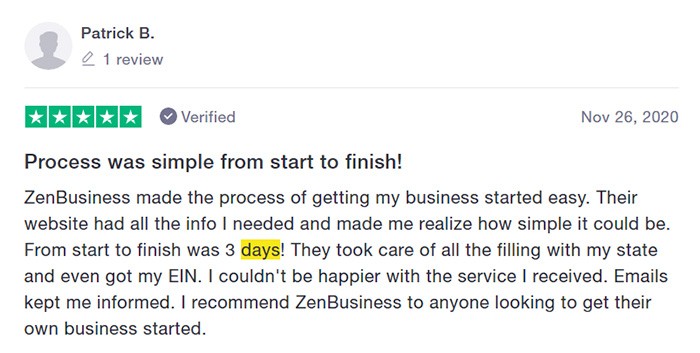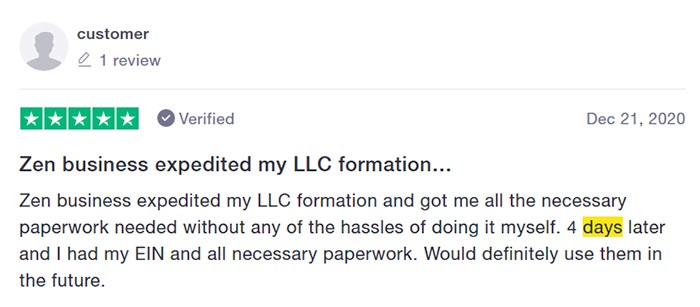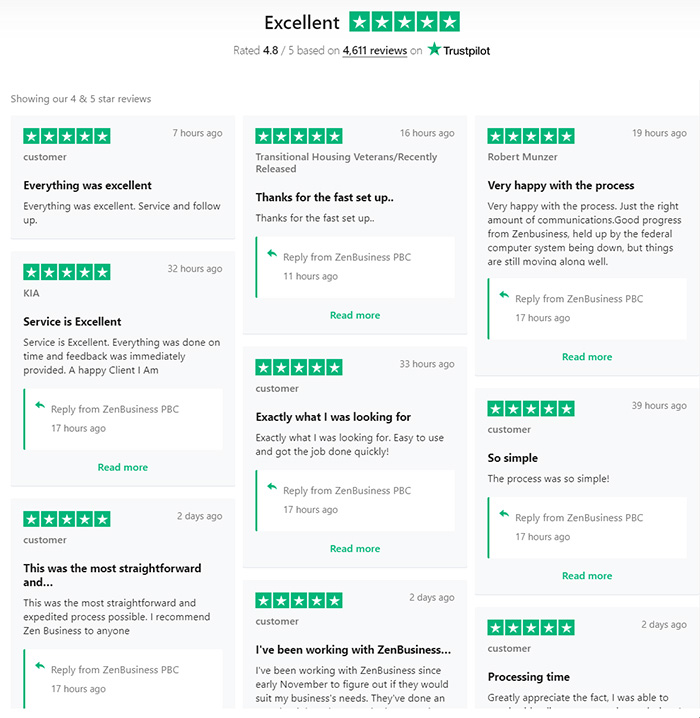 Final Verdict: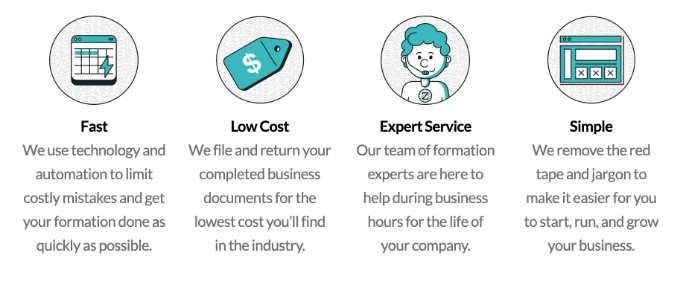 Many reviewers have presented their professional views on their service, and the overall rating is 4.5/5 stars. The only stinging factor might be their price, but you might not see such services from other incorporation services. Every developing business needs a platform they can trust because every step is a risk. ZenBusiness has a clean and professional track record, presenting itself as a significant player in this area.